The
News
Dedicated to Austrian-Hungarian Burgenland Family History

THE BURGENLAND BUNCH NEWS - No. 258
August 31, 2015, © 2015 by The Burgenland Bunch
All rights reserved. Permission to copy excerpts granted if credit is provided.

Editor: Thomas Steichen (email: tj.steichen@comcast.net)
Archives at: BB Newsletter Index

Our 19th Year. The Burgenland Bunch Newsletter is issued monthly online. It was founded by Gerald Berghold (who retired from the BB in the Summer of 2008 and died in August 2008).



Current Status Of The BB:
* Members: 2365 * Surname Entries: 7660 * Query Board Entries: 5473 * Staff Members: 17


This newsletter concerns:

1) THE PRESIDENT'S CORNER

2) HISTORY AND "HISTORY" BOOKS

3) ALLENTOWN TURNER LIEDERKRANZ REVISITED

4) HUNGARICANA TUTORIAL II: MAPS DATABASE

5) SZOLGÁLATI (CSELÉD) KÖNYV [SERVICE (MAID) BOOK]

6) HISTORICAL BB NEWSLETTER ARTICLES:
- CENTENNIAL OF ASSASSINATION OF EMPRESS ELISABETH (1837-1898)

7) ETHNIC EVENTS

8) BURGENLAND EMIGRANT OBITUARIES (courtesy of Bob Strauch)

1) THE PRESIDENT'S CORNER (by Tom Steichen)


Concerning this newsletter, after the bits and pieces here in my "Corner," Article 2 is a cautionary tale about History and "History" Books. While I encourage all to try to learn as much as you can about the history of your ancestors and the places they settled, not all "history" books are created equal. Keep this in mind as you gather information!

Articles 3 is a Revisit to the Allentown Turner-Liederkranz, a topic about which I had noted that I found it difficult to obtain authoritative information about the early years of the organization. BB member Louise Yost Fielding provides new information, which I'm pleased to share with you.

In Article 4, I present a second Tutorial article on a resource found on the Hungaricana website. This time, it is about the Maps Database.

In Article 5, I write about a (partial) Szolgálati (Cseléd) Könyv that BB member Judy Marcon found among the records of her great-aunt, Katharina Kovacs. I'll let you read the article to find out what these Hungarian words describe... it would not be completely surprising if one of your ancestors once had one too!

The remaining articles are our standard sections: Historical Newsletter Articles, and the Ethnic Events and Emigrant Obituaries sections.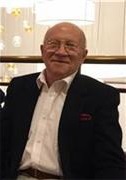 Another Good One Gone! Some obituaries are tougher than others... Every month, the BB newsletter and our BH&R webpages document individuals who were Burgenland-born but died elsewhere—at least all those that we are made aware of. Usually, these 4-8 obituaries are not about people I know personally, so they are only abstract and remote "circle of life" events.

But then I read one about someone I know personally, who I enjoyed talking with (even looked forward to talking with) and who I respected greatly. Those obits are the real kick-in-the-teeth events... the ones for which I want someone to tell me it isn't so... but it is so.

The one that stunned me this month is for Joseph J Jarfas, one of my go-to correspondents when I needed to understand something "Hungarian" or needed to translate an obtuse official Hungarian document. Joe was my man! ...and I could always depend on him to teach me something while being a joy to correspond with. And now I no longer have him. And I am sad, so sad.

Joe was born in 1936 in Szombathely, Hungary. He escaped to Germany during the 1956 Hungarian Uprising and made his way to the US in 1961, where he remained and lived a full life. As you can read in his obituary (in section 8, below), in addition to longtime membership in the Burgenland Bunch, Joe was active in the wider genealogical world, sharing his knowledge there also. The BB and all his friends mourn his passing. Go in peace, Joe!




DNA Cousins: I recently had my first experience with a DNA cousin that I could confirm as a real cousin. Last Christmas, I bought FTDNA "Family Finder" autosomal DNA kits for both my wife and myself. The kits were processed promptly and my data has been available on both the FTDNA site and the GEDmatch site since late January.

My initial attempts at finding matches via FTDNA yielded only 10 matches of type "Distant" or closer, with the greatest amount of Shared DNA being only 48.75 cM and indicating a "Second Cousin - Fourth Cousin" relationship range. While I recognized a few common ancestral surnames between myself and some of those who bothered to list surnames, I could find no paper trail that connected us.

A similar matching effort using GEDmatch yielded 32.7 cM as the greatest amount of Shared DNA with anyone on GEDmatch (20.2 cM as largest contiguous segment) and indicated a 4.4 generation relationship range.

Neither of these "best" matches were solid enough for me to consider contacting the person involved (at least not this early in my learning curve about autosomal DNA). So I waited... and re-ran the matching about once each month... and waited... but then July proved the waiting worthwhile! The Family Finder Matches feature of FTDNA reported a "Second Cousin - Third Cousin" relationship match with 247.47 cM of shared DNA... but the person's surname associated with the match was one I had never seen before (and that person had not listed ancestral family surnames)! While I won't report the surname here, I will tell you that I did a web search for the person, which revealed that we were, in fact, second cousins. His maternal grandfather was a younger brother to my maternal grandmother. When I looked closer, I found that I listed his mother in my genealogical database, but I did not have a married name for her... which is why the match's surname was unknown to me.

Thus, I have one instance (so far) where a claimed DNA second cousin proved to be a real second cousin... so maybe this stuff works! Though the statistician in me wants more proof, I'm pleased with the accuracy on this match. However, I wish there was a better way to research all those suggested fourth and higher cousins. As is, the FTDNA site shows too little information (mainly because it is too time-consuming and cumbersome to enter a useful-sized family tree, say 5 generations, so most people do not bother to do so) and the GEDmatch site only allows access via GEDcom files (which too few users know how to create).





On a related DNA-cousins note, Richard Potetz' reported autosomal DNA "ethnic makeup" included 3% "Asia Minor" (per FTDNA) or 0.4% "East Asian" (per 23&Me) [see Newsletter 255, May 31, 2015]. Because of this, I had jokingly suggested to Richard that, perhaps, his ancestral background included a little "Ottoman Turk" DNA, compliments of the Ottoman armies that roamed Burgenland in the 15 and 16 hundreds. I did so, in part, because my own ethnic makeup (per FTDNA's tool) includes 10% "Asia Minor," thus my comment applied to me even more than Richard!

Well, Richard recently wrote to tell me "It's time to make you smile. I have DNA relative Onur Yilmaz living in Turkey. He has all four grandparents born in Turkey. I haven't heard from him yet but my guess is that he is as mystified as I am."

So, my "shared-DNA" conjecture now carries a little more weight, though one must also consider the possibility that the above Onur Yilmaz descends from slaves taken in Burgenland and transported back to Turkey, with subsequent generations, mixing with the dominant Turkish population, taking on Turkish names and forgetting their partial western origins.





Father Joseph Graisy Biography: I recently received an email from Rita Forner Schulte of Columbus, MT, a descendant of the Kirchknopf and Salzer families of Wallern im Burgenland. She noted that she had begun researching her family ancestry and came across, on the BB website, Father Graisy's book about the Houses of Wallern. She said, "As I like to know my sources, can you enlighten me a bit about the author of this wonderful resource?"

Father Graisy's book is called "Wallern in der Geschichte seiner Häuser; eine Studie über die Entwicklung von Wallern in der Zeit von 1683-1914" (Wallern in the History of its Houses; a Study about the Development of Wallern at the Time from 1683 to 1914) and can be found on the BB website here: the-burgenland-bunch.org/Father-Graisy/Book.html (and also here: the-burgenland-bunch.org/HG/HG-Father-Graisy/FGB.htm, where this second version is one that Hannes Graf had on his personal website but later donated to the BB; it provides translations of some general information textual sections). Although the book is written in German, the key information is in tabular format and fairly easy to decipher, especially if you look up a few key, frequently used German words (the online Google Translate should suffice).

In response to Rita, I gathered what biographical information I had and presented it to her. Since then, with help from Konrad Unger, I have gathered more information and show it below:



Biography: Father Joseph Graisy was born Feb 25, 1911, to Johann and Maria (Leurer) Graisy of house 155 in Wallern, Austria. He was the youngest of 10 surviving children. He was ordained a priest of the SVD (Societas Verbi Divin / Society of the Divine Word) in 1937 after being a student for 10 years at the SVD's Missionsprivatgymnasium St. Rupert (secondary prep school) in Bischofshofen, Austria (about 25 miles south of Salzburg) and a novitiate for 6 years at the SVD's St. Gabriel Missionshaus in Maria Enzersdorf, Austria (about 10 miles south-southwest of central Vienna). He died Jan 10, 1983, at the Hartmann Hospital in Vienna.

In the 1970s, he began research on the "History of the People of Wallern" and, in parallel, on "Wallern in the History of Its Houses," mostly, as he says in the introduction to the second book, as a gift to his fellow Wallern citizens and as a way to connect back to his home village. As far as I know, the first text was never published as a book but has served, nonetheless, as source material for the published village and parish histories of Wallern and, in part, as sections in his "Houses" text. A first typescript draft of the "Houses" book was produced and scanned copies were made and circulated with Father Graisy's consent, but a second, final version was also completed and a limited run of hardcover books was published around 1981. Because of the book, he was made an honorary citizen of Wallern and the square in front of the old parish kindergarten was renamed "Father Joseph Graisy Square" in his honor on April 3, 2011, a date shortly after the 100th anniversary of his birth.

Of his actual work as a missionary priest, he was sent to Tsingtao (now Qingdao), China in 1938 and then Beijing in 1942. From 1949 until 1955, he served in the Philippines. He then returned to the St. Gabriel Missionshaus in Austria and served as choirmaster from 1956 until 1967. From 1968 until his death, he served in Health Pastoral Care in Pfronten im Allgäu, Germany and then in the Hartmannspital in Vienna.

St. Gabriel Missionshaus, built in 1888, is the seat of the Divine Word Missionaries in Austria and provides management and administration of its Austrian province. In its early years, it established a theological training college for missionaries and has produced some 3,000 graduates over the years. It was a center for scientific research in the fields of ethnology and missiology and ran a printing house and a spiritual formation house. In 1925, about 600 brothers, priests and students lived at St. Gabriel. See http://www.steyler.eu/svd/niederlassungen/st-gabriel/index.php for more information.



That is all I can tell you about him, as I know no more. Anyone who can add to this biography is invited to do so. My plan is to add it to the Graisy pages when finalized.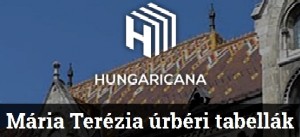 HUNGARICANA 1767 Urbarium Database Follow-up: Last month I provided a tutorial for the 1767 Urbarium. Judi Page wrote in to thank me for the tutorial, saying "Without it, I would not have ventured into the Hungaricana website. But I decided to give your instructions a try. I think I found some ancestors in it, but I have a few follow-up questions for you."

Her ancestral from Burgenland are the Hockstocks/Hackstocks from Purbach and the Resches from Breitenbrunn. She found four instances of Hockstock in the Purbach data but none for Resch in the Breitenbrunn data. The reasons she wrote was, first, that she needed some help in interpreting some given names (which was easy for me to do) and, second, because there were two columns in the Purbach Urbarium that were filled but had been blank in the Apetlon example I provided. She said, "They are hand-written under the title "Reuntl." and seem to indicate additional work day obligations. I wondered whether you could make sense of what they are."
In my tutorial, I had provided a rough translation of the headings found in the detail table, as reprinted below: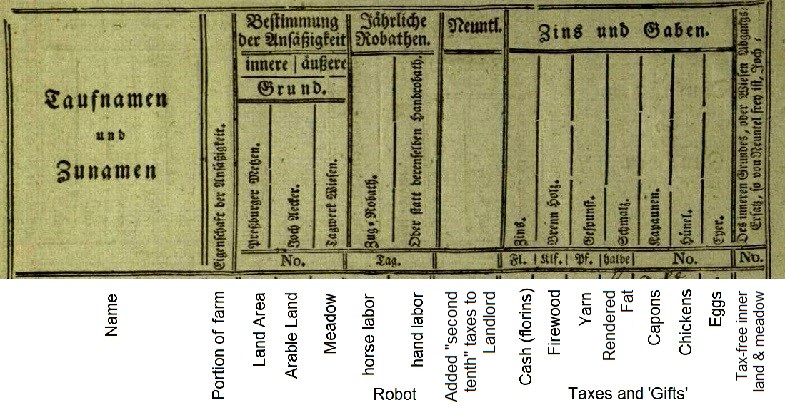 As you can see above, there is a column in the middle of the table header that I did not translate, as it was, indeed, unused in the Apetlon data. However, rather than reading Reuntl., as Judi suggests, the heading is actually Neuntl, meaning "Ninth part".

In the Purbach data table, that column has additional handwritten text "Äquivalent an Roboth" (meaning "Equivalent of the Robot") below the printed Neuntl and then is split into two sub-columns, each with text handwritten vertically in the columns that matches the preprinted text of the two columns to its immediate left, meaning effectively "horse labor" and "hand labor." Horizontally below those is written in Täge, meaning "days."

However, it was not totally clear to me, from what was written, who benefited from the Robot under "Neuntl." Nonetheless, I suspect it was the local church and its minister and the Robot referred to work in the fields allotted to that church and/or minister. Since the previous columns described the labor (Robot) due to the local Lord, it seems unlikely that this Neuntl labor would also go to him. I had mentioned in the tutorial that the church got a tenth of the peasant's farm yield (a tithe) and then the Lord got a ninth of the remainder… well, a ninth of the remainder is actually a tenth of the whole, right?, so it really does not matter which way you say it (it is really a tenth of the whole for both church and Lord), which is why I suspect this Neuntl labor goes to the church. Like the tenth of farm yield due the church, a share of labor was also required.

Anyway, that is my speculation. If anyone can add to this interpretation (or correct it), I would appreciate it.



Kevin Janisch also wrote with questions about that column.

His village is St. Andrä and the handwritten vertical text differed from what Judi reported (the text is shown to the right, after rotating 90 degrees). In addition, the "Neuntl" part was overwritten to read: "zu statt Zehent" = "tithe to take" or possibly "an statt Neuntl Zehent" = "instead of ninth, tenth," where the preprinted "Neuntl" word is then retained.

For St. Andrä, the vertical text (shown horizontal in the above rotated clip) appears to be in both Latin and German, with the Latin part reading "In Natura" and possibly meaning something like "what is naturally expected." The German handscript is hard to read: for the part I could read, I transcribed it as "dem Hanf, undh flachs aufgenomm??" where the 'h' in 'undh' just seems wrong and where I could not make out exactly what the ending of the last word was. With help from Fritz Königshofer and Wilhelm Schmidt, it appears it is actually "dem Hanf, und flachs aufgenommen," which translates to something like "the hemp and flax excluded." So maybe this was product yield that was excluded from the 'tenth' usually expected.

Regardless, it indicates that some farm yield is exempt from what is normally expected for the church or local lord, but which recipient is unclear! As for the "units" listed for the column, we have no idea for what the scribbled text is or means.





In addition, I'll comment that you should expect slight variations from what I reported in the tutorial most everywhere in the Urbarium, as villages had their local idiosyncrasies. For example, Richard Potetz reports that the 1767 Urbarium for the village of Welten (Velike/Velika) shows a split ownership at that time:

Velika (VAS)
| | | | | | |
| --- | --- | --- | --- | --- | --- |
| Name | Telek | Hold | Jobbágy | Zsellér | Házatlan |
| GR. BATTHYÁNY ÁDÁM ID. | 10.0 | 290 | 41 | 16 | 0 |
| SKUBLICS CSALÁD | 3.0 | 87 | 10 | 3 | 0 |
The word "Család" means "family" in Hungarian, so it is the Skublics family, not a specific person, that is listed as owner of part of the village. The Skublics were a Hungarian noble family of Croatian-Serbian origin that had significant holdings in Vas and Zala counties.

Despite the general truth that the Batthyány owned most of southern Burgenland (and the Eszterházy of the north), this makes it clear that others shared ownership, possibly due to intermarriage of noble families, mortgaging of land, or payment for service to the higher nobility. A close look at the Welten Urbarial listing indicates that other parts of the village (and the peasants on that land) were, at that time, credited to other Dominions too, though it appears ownership may have remained with the Batthyány.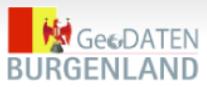 New DKM (Digitalen Katastralmappe) in the WebGIS Burgenland: The recent Newsletter der GeoDaten Burgenland reports that the map services of GeoData Burgenland were updated in July, now being based on the digital cadastral maps provided by the Burgenland Federal Office of Metrology and Surveying (BEV) in April 2015. Such DKM data are updated in the Burgenland WebGIS once each year, whereas the aerial photographs are updated every 3 years, the last time being in 2013. The newsletter also reported that "the laser scan data are from the year 2010/2011," though I must admit that I'm not quite sure what that data represents!
In previous BB newsletters, I have mentioned that Burgenland's WebGIS Internet portal is found at address http://geodaten.bgld.gv.at, where a wide variety of map representations can be viewed... but only after you obtain a login and password then work your way though the German-language instructions and results.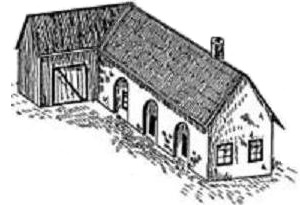 BB House Number Conversions: Three more Old-to-New House Numbers Conversion lists were found this month and added to the House Number Conversions project webpage.

The three conversion lists were for the village of Wolfau in the Oberwart district and the villages of Deutsch Kaltenbrunn and Rohrbrunn in the Jennersdof district.

If you have a list that translates the old house numbers to the new street name and number format, please share it with the BB.





Echoes of the Past: The online version of Time Magazine recently ran an article dated July 3, 2015, and titled "The Government of Hungary Is Going to Pay Its Young People Just to Live There."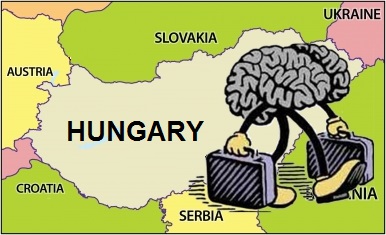 The article's author, Alissa Greenberg, says that the pay offer is "a bid to stem a brain drain." The new program, titled "Come home, young person!" is aimed at persuading Hungarians living abroad to return to their home country by offering a free return flight, a 100,000 forint (about $350) monthly allowance for a year, and the possibility of a job close to family.

The Hungarian Central Statistics Office estimates that 31,500 Hungarians left the country in 2014, a 46% increase over 2013, raising the total to about 350,000 Hungarians working abroad, most of them young singles who are uncomfortable with the country's abrupt political shift to the right under Prime Minister Viktor Orban (a topic I discussed previously here: NL#230:3, with a follow-up item here: NL#232:1). This seems to be a strong echo of the West-Hungarian (Burgenland) commuting workers of the past that helped lead to mass permanent emigration.

In response to the pay program, a Hungarian street artist put up posters around the country saying, "If you come to Hungary, could you please bring a sane Prime Minister?" While no one has done that yet, apparently over 1000 applications have already been received from those interested in taking up the pay-to-return offer.





Highest Creditworthiness In Burgenland: Oneline news service burgenland.orf.at reported in July that Burgenland municipalities, as a whole,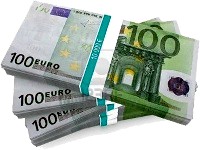 have the highest credit rating among Austrian provinces in an annual Austria-wide comparison performed by the Zentrum für Verwaltungsforschung (Centre for Management Research) in Vienna. This continues the trend set last year. In total, 39 Burgenland villages made it in among Austria's top 250 communities, with nine ranked in the top 50 and 18 in the top 100. The province also had the highest proportion of villages within the top 10%. The leader among Burgenland communities was southern Burgenland's Bildein (district Güssing), ranking 7th overall, followed by villages Klingenbach (district Eisenstadt-Umgebung) and Badersdorf and Loipersdorf-Kitzladen (district Oberwart), all within the top 20.

According to Thomas Prorok, deputy general manager of the Centre for Management Research, "Burgenland municipalities have the great advantage that they have to pay lower transfers to the federal government compared to other provinces. This is an important factor. But one must not forget that the Burgenland communities can also economize well." By this he meant that Burgenland's villages tended to have low staffing and operating expenditures.

Generally speaking, municipalities in Austria with 2,500-5,000 residents have the highest credit rating and the highest share in the first tenth of the rankings (13 percent). The municipalities with the worst credit ranking are those under 1,000 residents and those over 10,000 residents. The reasons for this are that the smallest municipalities tend to be financially weak yet have high expenditures per resident due. Municipalities over 10,000 inhabitants are fundamentally strong but have high transfer loads to the regional and federal governments and indirectly to the smaller communities. They also have large expenditures for centralized local tasks that are insufficient compensated.

The current study was based on fiscal years 2011, 2012 and 2013, with the analysis of municipal budgets based on local profitability, self-financing capacity, debt and financial capacity. Among the key figures were the public savings rate, the self-financing rate, the debt period, the debt service ratio, financial standing, self-financing ratio and the leverage ratio.

More on the study can be found here: http://www.gemeindemagazin.at/magazin_detail.php?ID=621.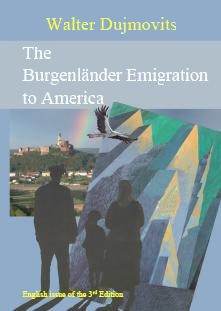 Update for book "The Burgenländer Emigration to America": Here is this month's update on purchases of the English issue of the 3rd edition of Dr. Walter Dujmovits' book "Die Amerika-Wanderung Der Burgenländer."

Current total sales are 909 copies, as interested people purchased 21 more books this month. Given this sales count, the book's rank slipped to 412, still further from its best rank of 397 near the beginning of 2015; still, the book remains a competitor among the best-selling Lulu books and it has now broken the 900 mark in sales. Once again, I marvel at my initial naive belief that sales of just 200 copies would be a mark of "resounding success!" Instead, now I look toward the potential sale of the 1000th copy... will it come to pass? It only took 7 months to move from the 800th to the 900th copy, so it seems quite feasible! :~)

As always, the book remains available for online purchase at a list price of $7.41 (which is the production charge for the book), plus tax & shipping. See the BB homepage for a link to the information / ordering page and for any current discounts (and there is at least one discount on price or shipping available most of the time... if not, wait a few days and there will be one!).





Burgenland Recipes: Another recipe from cookbook "Recipes for the New Millennium" (© 2000, Morris Press), subtitled "A Collection of Recipes from Former and Present Parishioners of Holy Ghost Church, Bethlehem, PA."

This one just begs you to eat too many squares and ruin whatever remnants are left of your diet! Please note that the first two words in the recipe title, as it was given in the cookbook, was "Alma's Lepany." They really should be Almás Lepény, the Hungarian words for Apple Pie, so I changed it here (I hope 'Alma,' whomever she isn't, is not offended!)


ALMÁS LEPÉNY OR DEEP DISH APPLE SQUARES
(from Erika M. Cirullo)

Dough:
3/4 c. butter 2 egg yolks
2 1/3 c. flour 1/2 tsp. baking powder
1/2 c. sugar 1/2 c. water
1/2 tsp. salt 2 tsp. lemon juice

Filling:
8-10 apples, grated 1 T. lemon juice
1 1/4 c. sugar 1 tsp. cinnamon

Cream butter, sugar and egg yolks together. Add remaining ingredients and mix very well by hand. Divide dough in two. Roll out 1 piece and cover bottom and sides of a 13 x 9-inch baking pan with the pastry. Fill with apple mixture. Roll out second piece of dough and place on top, pinching edges together. Prick top with fork (so steam can escape). Brush top with beaten egg. Bake at 400° for 30 minutes, then change to 375° for 20 minutes or until golden. Dust with powdered sugar, if you wish, then cut into squares.





Cartoon of the Month: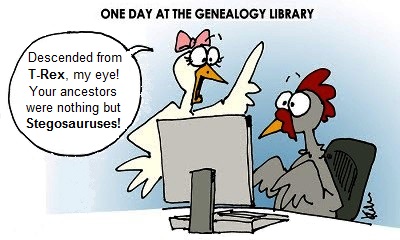 2) HISTORY AND "HISTORY" BOOKS

Some time ago (NL's 246 & 247, August & September of 2014), I included a couple of "Tidbits" in my President's Corner section about Lake Tschida in Grant County, North Dakota, and Mr. Michael Tschida, for whom it was named, who lived in Glen Ullin, Morton County, ND, a town just north of the lake and some 50 miles west of Bismarck. The conversation was initiated by Walter Dujmovits, Jr., who mentioned the lake and a popular campground there. He then speculated that namesake Michael Tschida's family roots lay in the Seewinkel in Burgenland, maybe in Apetlon or Illmitz. Walter asked, "Does anyone know more about Michael Tschida and the settlement of Burgenländers in North Dakota in the 19th century?"

In the following month, a number of BB members replied with information, making it clear that Michael Tschida, 1866-1957, was born to Stephen Tschida and Mary Lander of Hungary and that he married a Mary Unger. Despite the information provided, we were not able to determine a birth village for either Michael or his wife Mary, so the trail went cold.

However, a number of months later, Joan Tschida contacted me via email. Her husband descends from another Michael Tschida, also married to a Mary Unger, but of St. Paul, MN, and she knew of still another St. Paul Tschida family where some of the extended family had gone to North Dakota. On the chance there was a relationship to the Michael Tschida of Lake Tschida fame, Joan told me she had some pages on these Tschidas that came from a history book and she was willing to send the pages to me. In turn, I was pleased to receive them.

When the material arrived, I was able to determine that the pages were from a book titled "History of North Dakota," a 1931 publication authored by Lewis F. Crawford. I quickly read through the three pages but determined that they provided too little information to confirm (or deny) a connection of this Tschida family to the Michael Tschida of Glen Ullin and Lake Tschida. So I dug deeper, doing research to explore the family mentioned in the pages and eventually convincing myself that there was no connection.





Let me take a moment, however, to tell you about the material. History of North Dakota is a typical book of its type, a three-volume tome that gathers together material on the early settlement of an area and provides biographies of those early settlers (if interested, it is available on LDS microfilm #1036393 or can be purchased online, though it is expensive there). In my personal book collection, I hold a similar 1915-published two-volume book for Stearns County, Minnesota (which is where all my emigrant lines came together in the US), of which book, part of the first volume and all of the second volume is biographical material. The North Dakota book dedicates volumes II and III to similar biographical material.

In the North Dakota book, the Tschida material begins with John Leonard Tschida, who we learn was "cashier and executive head of the First State Bank of Golva." A quick check with Google Maps reveals that Golva, ND, is located less than two miles from the Montana state line and is about 100 miles west of Glen Ullin and Lake Tschida.

The book also tells us that John Leonard Tschida was born in Millwood Township, Stearns County, MN, on May 14, 1892, to Joseph and Anna (Lang) Tschida. This is the same Stearns County I mentioned above, so a connection to the Tschidas in St. Paul, MN, certainly seemed possible. In fact, it was not uncommon for settlers in rural Minnesota to be drawn by employment opportunities to the big cities of Minneapolis and St. Paul or, alternatively, toward the availability of inexpensive land in the Dakotas. The Dakotas, North and South, were admitted as states on the same day in late 1889, whereas Minnesota joined some 31 years earlier in 1858, making Minnesota both much more settled and industrialized than the neighboring Dakotas at the time they joined the union.

The book tells us that John Tschida's early history consisted of an elementary education in the "rural schools of Stearns County," then working on the family farm and teaching in those same rural schools before attending for a year at the "State Normal School" in St. Cloud, MN (then a "teacher's college" that eventually became St. Cloud State University, where I received my undergraduate education), followed by night school at the Minneapolis Business College, a school that still exists by the same name. This led to a job in 1913 as an assistant cashier at a bank in Stearns County before he moved through a number of other Minnesota banks and banking positions in the years before and during early WW-I. He was drafted into the Army in mid-1918, just making it into France before the war ended; he was discharged in February, 1919.

After the war, he made his first entry into North Dakota, working as a collector for a doctor, then a businessman, and then the International Harvester Company for a few years before returning to St. Paul, MN, as a insurance and a real estate agent. In 1925, he returned to the banking business as cashier, executive head and part owner of the above-mentioned First State Bank in Golva, ND, where he remained, unmarried, at least until 1931 when the history book was written.

I can only presume that most of the published biographic material on John Tschida was provided by John himself, as he was alive in 1931 and the only one in his family living in North Dakota. As such, one must presume that it is fairly accurate, at least as far as personal vanity might allow. However, there is an equally long section on John's parents and siblings, and my research suggests that much of it is inaccurate, this in spite of the strong probability that it was provided by John!

Now I do not want to pick on John too greatly here, as I suspect he tried to be as accurate as he could. Nonetheless, like so many entries in history books of this nature, some caution must be taken in trusting the accuracy of the entries. Like I've said before about family "lore," the exact details are often wrong ...but there is underlying truth.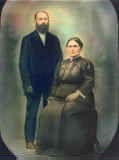 The entry on Joseph Tschida, father to the above John Leonard, starts off by stating that he was born in Vienna, Austria, in October 1858 and then raised and married there. However, a review of the 1900, 1910 and 1920 censuses for Stearns County, Minnesota, shows that Joseph and his wife, Anna Lang, both claimed to be born in Hungary in each of their census entries. Likewise, their eldest child, Anna, is listed as born in Hungary. Given that the Tschida name is well-known in northern Burgenland, particularly in Apetlon and Illmitz (as Walter Dujmovits, Jr. suggested in his query about Michael Tschida), a quick search revealed that daughter Anna was born 12 Dec 1884 in Bánfalu, Hungary, now known as Apetlon, Austria. This is consistent with the census records that rounded her birth year to 1885. Likewise, the evidence suggests that mother Anna Lang was born in Apetlon on 4 Dec 1863 to Josef and Margaretha (Bauer) Lang and father Joseph in Apetlon on 3 Sep 1860 to John and Anna (Christ) Tschida. Obtaining the microfilms for Bánfalu marriages would likely confirm these parents and show that the marriage was in Apetlon, not Vienna.

The entry on Joseph Tschida also claimed that, in Vienna, he "learned the trade of a mason, and at the same time acquired an excellent education and can speak five languages fluently. In his earlier years after coming to the United States he put this knowledge to good use and served as an interpreter." While this seems to be a bit of hyperbole, there may be some underlying truth here, as I would expect someone from Apetlon to have at least minimal capability in a number of languages: German, Hungarian and, given his surname, Croatian... but five? and interpretive fluency? ...it seems a stretch.

Accuracy seems to get worse as the paragraph proceeds; it claimed: "About 1882 he left Austria for the United States, and upon his arrival in this country settled at Philadelphia and followed his trade of mason contractor for a few months. Then leaving Philadelphia, he came as far west as Saint Paul, Minnesota, and located on the present site of the Pro-Cathedral, which was then a wilderness, and continued work at his trade."

Given daughter Anna was born in Apetlon in December 1884, the claim that he came to the US in "about 1882" is likely wrong. If he was in Philadelphia in 1882 and then Minnesota, it seems difficult to father a child in Austria in early 1884. In fact, it appears that the family arrived in June 1887 at Baltimore aboard the SS Weser. This certainly calls into question the remark that he first settled in Philadelphia before going to Minnesota. Their second child, Michael, was born in Minnesota in June 1888, which makes sense if they emigrated in 1887 and went nearly directly to Minnesota. (There remains the possibility than Joseph bounced back and forth between Minnesota and Europe by himself between 1882 and 1887, but that was an expensive undertaking and the biographical text gives no hint that he did so.)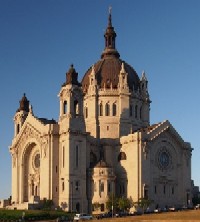 The comment that he settled in St. Paul on "the present site of the Pro-Cathedral, which was then a wilderness" is complete nonsense. A pro-cathedral is merely a parish church that is serving temporarily as the diocese cathedral. The history book was published in 1931, however, the current St. Paul Cathedral was begun in 1907, opened in 1915, and has served in that role ever since, with the prior cathedral being in downtown St. Paul, completed in 1858, and serving as the cathedral until the new one was available in 1915… so there would be no need for a pro-cathedral in 1931 (or in 1887) …and, even if there was a need, it would be an existing church, so the site could not be a wilderness!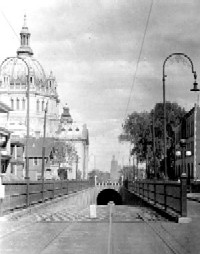 The cathedral areas of St. Paul were well-settled in the 1880s and the current Cathedral was built on the grounds of an already-derelict mansion on a hill above the downtown area; it was not a wilderness, as the neighborhood around it had been developed for years. In fact, the area was so-settled that a streetcar line was built in 1888 on what was then known as St. Anthony Hill (now known as Cathedral Hill) that extended all the way west from downtown St. Paul to the Minneapolis city line. The one great bottleneck was the 16-degree slope at the east end of the hill near downtown St. Paul. With the advent of electric street cars, a tunnel was built in 1907 to reduce the grade to 7 degrees. That tunnel is now closed (and the streetcars gone) but it was built almost underneath the then under-construction Cathedral. Being a Minnesota native, I have visited the Cathedral and the surrounding area, as the church is quite spectacular and the east end of Cathedral Hill was and remains an elite St. Paul neighborhood.

The biographical text continues by saying: "After several years he pioneered into Millwood Township, Stearns County, Minnesota, and engaged in farming, although he occasionally worked as a mason when the opportunity presented itself." This seems reasonable and supportable by documentation, though the use of the word "pioneered" may be a stretch. As I noted above, Stearns County is where my emigrant families settled and I have the history book for the county. However, Joseph Tschida and his family do not appear in the Stearns History book, mostly because they arrived in Stearns County well after the true "pioneer" families settled there. North Dakota was settled much later, which is why son John Leonard Tschida qualified to be included in that book. The family appears in Millwood Township in the 1895 Minnesota State census and John Leonard states he was born there in 1892, so the claim of "after several years" (beyond 1887) is reasonable. Unfortunately, the 1890 Federal census was destroyed so we can't pin this down tighter.





But that is enough. My purpose in taking apart this biographical text was to provide warning that the accuracy of biographies in such "history" books is questionable. The books were often written quickly, for profit, and the biographic details depended greatly on personal interviews with descendants, who usually had a vested interest in having their family present well. Too often, the interviewees were young children (or not even born) when the events they speak of occurred, and their statements simply lack accuracy.

Nonetheless, I cherish a quote from a local newspaper found in the Stearns History book, which claimed: "June 8, 1865 -- A German named John Steichner, just arrived from the old country, bought this week from Nicholas Rausch, living near Rockville, twelve miles from St. Cloud, his farm of 160 acres, paying for it $1,200 in gold and $1,200 in greenbacks."

My ancestor was Johann Steichen, a Luxembourger from Kehlen, Luxembourg... but this sentence is about him and he did buy that farm. Isn't it a wonderful sentence? I think so!





Bonus Questions: What was a "greenback"? and how much was "$1,200 in greenbacks" worth in June 1865? and why do they speak of paying both "in gold" and "in greenbacks"?



3) ALLENTOWN TURNER LIEDERKRANZ REVISITED

BB Member Louise Yost Fielding recently shared some pages from the "1872 - 1947, 75th Anniversary Souvenir Program, October 4 - 11 - 18 - 19, 1947" that was published at that time by the Allentown Turner Liederkranz. I previously wrote about this now-defunct organization in the April 30, 2014 edition (NL #242), finding it difficult at that time to obtain authoritative information about the early years of the organization. The material Louise supplied fills in some of the gaps, but even it notes that "Little is known of the early history of the organization until the year 1890."

I'll start with the interesting logo found on the cover of the program (see below), and then follow that with a transcription of two sections from the program... here it is: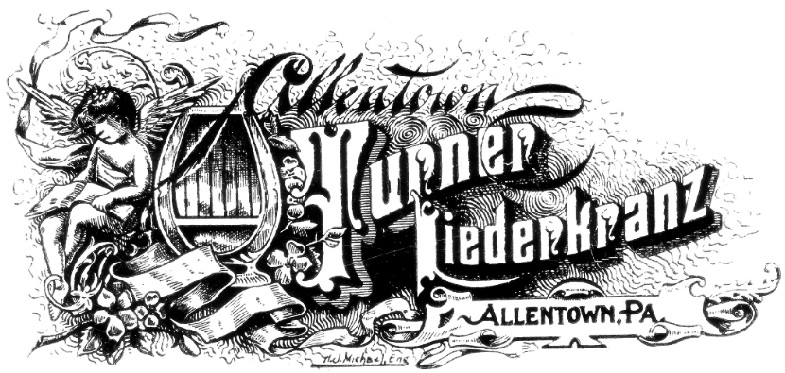 HIGHLIGHTS IN THE HISTORY OF ALLENTOWN TURNER UND LIEDERKRANZ

The Allentown Liederkranz was organized in the year 1872. Little is known of the early history of the organization until the year 1890, when the society merged with the Allentown Turn Verein, securing a charter in the name of Allentown Turner Und Liederkranz. 75 members signed the charter, and the following men were officers: James L. Schaadt, Pres.; David Widmer, Vice-Pres.;—Frederick Fritz, Recording Secretary—Charles F. Englert, Financial Secretary—George Berrety, Treasurer—F. M. Pukall and Moritz Weikert, Teachers of Gymnasts, and Benedict Arnold, Director of Music. Under the able tutelage of the gymnast instructors, a fine Turn Section was developed. This group, comprised of approximately 40 men, became quite well known for their fine exhibitions of fencing and gymnasts, competing in out of town and local tournaments. The singing group, comprised of approximately 50 voices, also contributed greatly toward the advancement of group singing in this locality.

In 1906 a group of men, who had been singing under the name of "Gesangverein Einigkeit" [= Choral Society Union], became members of the organization, and in due course, several of them were elected officers, principally among whom was Frank Fabian who served as President for 25 years.

In 1907 the property at 217 N. 2nd St. was purchased and the building was remodeled for the purpose of conducting singing, rehearsals and meetings.

In 1911 an auditorium was constructed to improve the facilities for conducting social affairs.

In 1923 the present meeting room and bowling alleys were added, together with a pool room situated in the front part of the building.

In 1935 the entire front building was remodeled into a modern brick structure, and a new barroom, living quarters and rathskeller were installed.

In 1941, with the thought of expanding the facilities of the club, the adjacent property of 209-211 N. 2nd St. was purchased, and in 1946 the property at 219 N. 2nd was purchased, to provide housing for the second steward. Due to prevailing conditions, plans for expanding were dropped.

HIGHLIGHTS OF CLUB ACTIVITIES

The male chorus, singing as a group, participated in various local anniversary celebrations, as well as song fests in Baltimore, Newark, Trenton and New York. In 1925 a ladies chorus was organized, under the direction of John Birmelin. The combined groups, being members of The Workmen's Federation of Singing Societies, participated in national song fests held in Philadelphia, New Haven, Buffalo, Cleveland, and New York. In July, 1936, a children's chorus was organized under the direction of Mrs. Hilda Fiedler. This Group, being quite active, presented concerts and plays at various times throughout the years.



Given the above History was published by the Club, I will assume it is accurate and compare it to what I said in the earlier article.

First, there was some question in the prior article about the correct founding year of the organization (either 1872 or 1892), but I concluded that 1872 had to be correct; the above History confirms it.

Second, I previously quoted material from a 1987 edition of The Morning Call newspaper that stated that the "Liederkranz... was organized in 1872, but it had a shaky beginning. During those early years, its members met under the auspices of the Turner Club. Then it separated and operated independently. Later it disappeared altogether..." but was later revived and eventually merged with the Turn Verein somewhere in 1907-1909.

The official History indicates the Liederkranz and Turn Verein merged in 1890 and remained together thereafter under the Allentown Turner Und Liederkranz name.

Third, the earlier article, again quoting The Morning Call, stated that the Second Street property was purchased in 1909; the official History reports the initial Second Street purchase was in 1907, with adjacent lots purchased in 1941 and 1946.

Lastly, the previous article reported that a precipitous decline in membership occurred in the 1970s, leading to the eventual bankruptcy and dissolution of the club in 1988. I find it interesting that the official History indicates that, already by 1946, further expansion plans were dropped due to "prevailing conditions." This certainly foreshadowed what eventually happened!





Louise Fielding also provided some additional material that came from Doris Zettle, daughter of John Zettle, the Turner Liederkranz President in 1947, when the 75th Anniversary was held. Interestingly, Doris' mother was Julia Berghold, and BB founder Gerald Berghold was her second cousin! Doris remembered the emphasis on exercise and fitness and many other activities at the Liederkranz, and she also had programs from the 78th, 80th and 90th anniversaries.

Doris was able to provide a 1920 photo of the "Turn Section" and a 1947 photo of the "Mixed Chorus." I note from the first photo that the organization was, apparently, also known as the "Allentown Turn und Liederkranz" for some time, as that is how the photo is labeled.

I'll conclude this article by first thanking Louise and Doris for sharing these materials (thank you, Louise! and thank you, Doris!) and then will provide three photos, an image of the front of the Turner-Liederkranz building, circa 1947, as printed in the anniversary program Louise shared; and the two photos from Doris, of the Turn Section and the Mixed Chorus. I hope this gives all of you a better understanding of the club history and its activities.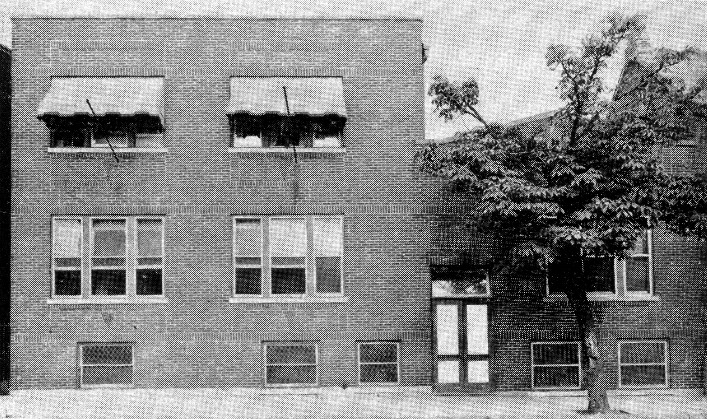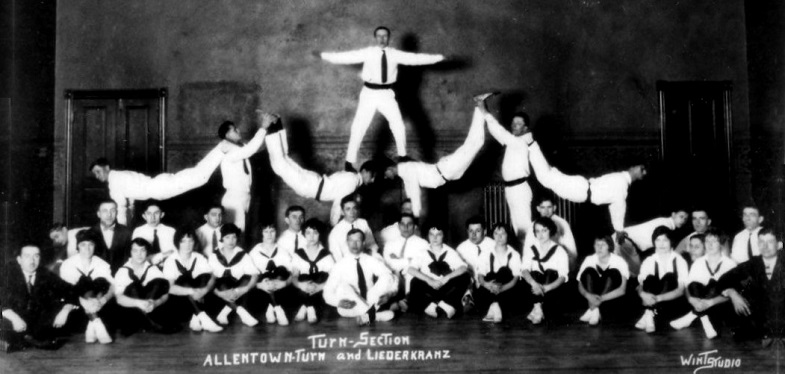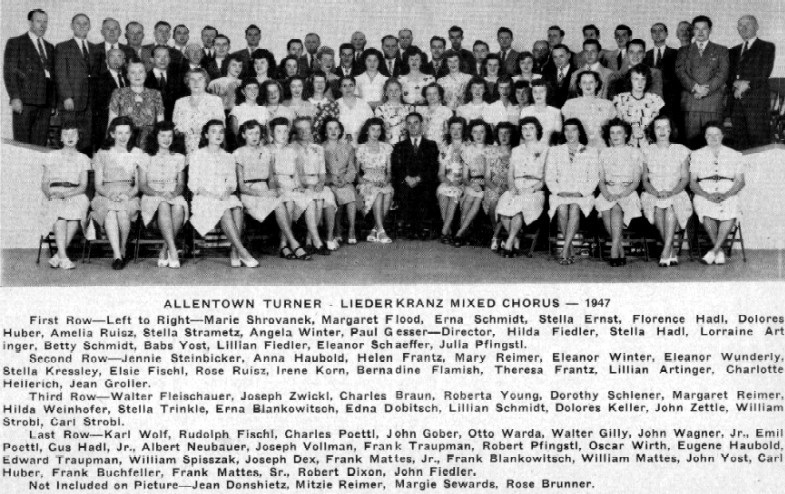 4) HUNGARICANA TUTORIAL II: MAPS DATABASE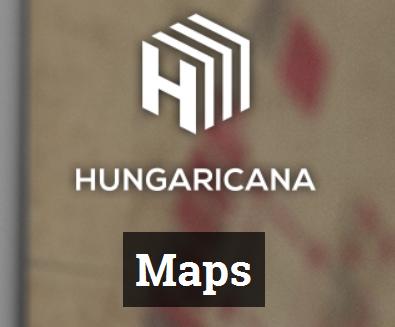 This is the second in a series of tutorials on the many resources on the HUNGARICANA website (English main page at http://hungaricana.hu/en/). Like other resources on the site, much of the essential information is presented in Hungarian, though there are partial-English pages. Of course, the text on the actual maps is usually in Hungarian, German or Latin, which adds to the complexity of using this resource.

We begin by clicking the link above, which should take you to the main Hungaricana webpage. I will be talking about the Maps Database in this tutorial, and you can find the link for it toward the bottom of the page in the "Databases" section.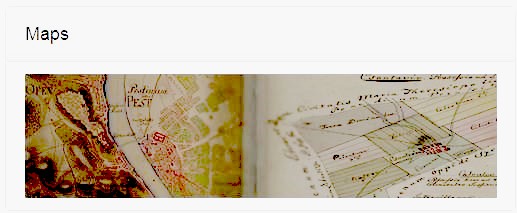 Look for its clickable button (image shown to the right) and click on it. That will take you to the main Maps Categories page.

As you may recall, Ginger McGurk was the motivation for these tutorials. One of her villages of interest is Apetlon, so I will use that village as a tutorial example.

As I mentioned in the previous tutorial, the German name (Apetlon) for this village is likely not relevant... but it might be! More likely, the village will be identified by its Hungarian name, Bánfalu, or some variation on that (as before, you can find the Hungarian name on the BB's Villages pages, and you should do that before starting with the Hungaricana pages). Again, do not expect that every village name will be spelled exactly like we spell them currently! In the case of Bánfalu, it may be listed as Bánfalva.

Also, be aware that many village names were duplicated in other Hungarian counties... so also look up the Hungarian name for the county from which your village came. For Apetlon, that would be Moson Megye (where megye = county). I mention the Hungarian word for county because Megye is often abbreviated as "m." in the descriptions of these maps... so we usually will want to look for Bánfalu in "Moson m.", though Megye is sometimes spelled out or even written as Vármegye (abbreviated vm.).

Since I'm talking about name complexity, let me also mention that counties had German and Latin names too, and it might be useful to know those names. Fortunately, Burgenland was formed from parts of only three pre-1921 Hungarian counties, so I'll give you the equivalent names in the small table below. I'll also include the current Burgenland districts that were in each county, noting here that a small slice on the southern edge of current district Oberpullendorf came from a different county than the rest of that district.

Hungarian Name
German Name
Latin Name
Districts in county
Moson
Wieselburg
Mosoniensis
Neusiedl am See
Sopron
Ödenburg
Soproniensis
Eisenstadt
Mattersburg
Oberpullendorf *
Vas
Eisenburg
Castriferrei
Oberpullendorf *
Oberwart
Güssing
Jennersdorf
* Oberpullendorf Villages from Vas County: Bubendorf, Deutsch Gerisdorf, Glashütten bei Langeck, Hammerteich, Kogl, Langeck, Lebenbrunn, Liebing, Lockenhaus, Pilgersdorf, Rattersdorf, Salmannsdorf, Steinbach (all others from Sopron County).

Note also that "county" in German is Komitat and in Latin is cottus or Comitatus, so those words might appear too.





Way up above I told you to click on the Maps button in the "Databases" section and that would take you to the main Maps Categories Page. If you are at that page, you will see that it has a search box at the top and a long "Categories" listing below that. The top of that list also notes (as I write this) that there are 63174 maps accessible from this page, so don't even begin to expect that I'll tell you about all of them!

One (obvious) problem with the Categories list is that it is in Hungarian (with a little German mixed in!). For that reason, I'll give you a crude English translation below:
Hungarian Original
English Translation
Budapest Fováros Levéltára
- Az 1873 elotti idoszakra vonatkozó térképek leírása
- Törökkori ostromtérképek
- Pest-Buda–Óbuda
- Buda
- Pest
- Óbuda
- Peremtelepülések
- Beazonosítatlan (ismeretlen)
- Az 1873–1949 közötti idoszakra vonatkozó térképek leírása
- Az egyesítés utáni évtized
- Budapest
- Kerületek
- Peremtelepülések
- Az 1950–2000 közötti idoszakra vonatkozó térképek leírása
- Budapest
- Kerületek

Hadtörténeti Intézet és Múzeum
- B IX – Ausztria–Magyarország
- B IX a – Politikai, közigazgatási térképek
(XVI. századtól 1918-ig)
- B IX a – Magyarország megyetérképek (1731 – napjainkig)
- B IX b – Természetföldrajzi térképek (XVI. századtól 1918-ig)
- B IX c – Szaktudományos térképek (XVIII. századtól 1918-ig)
- H IV – Újabbkori háborúk
- H IV d – Elso világháború (1914–1918)
- Orosz hadszíntér
- Olasz hadszíntér
- Balkán hadszíntér
- Román hadszíntér
- Orosz–román hadszíntér
- Nyugati hadszíntér
- Török hadszíntér

Magyar Országos Levéltár – S Térképtár
- S 1 – Königliche kameralische Mappirungs-Direction,
Térképek
- S 2 – Königliche kameralische Mappirungs-Direction,
Verordnungen
- S 3 – Königliche kameralische Mappirungs-Direction, Berichte
- S 4 – Königliche kameralische Mappirungs-Direction, Acten
- S 10 – Königliche kameralische Mappirungs-Direction,
Térképekkel kapcsolatos iratok
- S 11 – Kamarai térképek
- S 12 – Helytartótanácsi térképek
- S 13 – Vallásalapi térképek
- S 14 – Erdotérképek
- S 15 – Regnicolaris levéltár térképei
- S 16 – Esterházy család hercegi ága
- S 17 – Zichy család
- S 18 – Eszterházy család pápai ága
- S 19 – Nádasdy család
- S 20 – Batthyány család
- S 21 – Orczy család
- S 22 – Abonyi közbirtokosság
- S 23 – Ányos család
- S 24 – Balassa család
- S 25 – Bánffy család idosebb ága
- S 26 – Barkóczy család
- S 27 – Beniczky család
- S 28 – Berzeviczy család bárói ága
- S 29 – Berzeviczy család berzevicei ága
- S 30 – Berzeviczy család kakaslomnici ága
- S 31 – Bezerédy család ménfoi ága
- S 32 – Bitskey család
- S 33 – Bogyay család
- S 34 – Dessewffy család grófi ága
- S 35 – Forgách család
- S 36 – Forgách család csákányi ága
- S 37 – Forgách család gimesi ága
- S 38 – Gaál család
- S 39 – Ghyczy család
- S 40 – Görgey család
- S 41 – Kapuváry család
- S 42 – Kruplanicz család
- S 43 – Lónyay család
- S 44 – Makray család
- S 45 – Melczer család
- S 46 – Nedeczky család
- S 47 – Nényei család
- S 48 – Perényi család
- S 49 – Platthy család
- S 50 – Rhaell család
- S 51 – Sibrik család
- S 52 – Simonyi család
- S 53 – Soós család
- S 54 – Szabó (bártfai) család
- S 55 – Szentiványi család
- S 56 – Szerdahelyi család
- S 57 – Szirmay család
- S 58 – Szögyény-Marich család
- S 59 – Szüllo család
- S 60 – Szulyovszky család
- S 61 – Tallián család
- S 62 – Teleki (gyömröi) család
- S 63 – Tihanyi család
- S 64 – Ujházy család
- S 65 – Vidos család
- S 66 – Zathureczky család
- S 67 – Falitérképek
- S 68 – Festetics család
- S 69 – Eszterházy család tatai ága
- S 70 – Vegyes kéziratos térképek
- S 71 – Fénymásolatok a karlsruhei levéltárakból
- S 73 – Új szerzeményu térképek
- S 74 – Kereskedelmi minisztériumi térképek
- S 75 – Nyomtatott térképek
- S 76 – Kataszteri oleáták
- S 77 – II. József-féle kataszteri felmérés
- S 78 – Kataszteri térképek
- S 79 – Kataszteri iratok
- S 80 – Vízrajzi Intézet, Térképek
- S 81 – Vízrajzi Intézet, Iratok
- S 82 – Károlyi család
- S 83 – Széchenyi család
- S 84 – Erdélyi fokormányszéki térképek
- S 85 – Magyar udvari kancelláriai térképek
- S 86 – Pálos kolostori térképek
- S 87 – Keglevich család
- S 88 – Csáky család
- S 89 – Biró (gelsei) család
- S 90 – Szilassy család
- S 91 – Eszterházy család zólyomi ága
- S 92 – Az Országos Földméréstani Intézet vegyes iratai
- S 94 – Csoma család
- S 95 – Kölber család
- S 96 – Jeszenák család
- S 97 – Lutter család
- S 98 – Eszterházy család csákvári ága
- S 99 – Skerlecz család
- S 100 – Hatfaludy család
- S 101 – Abszolutizmuskori térképek
- S 102 – Lukács család
- S 103 – Khuen-Héderváry család
- S 104 – Pottornyay család
- S 105 – Erdélyi kormányhatósági levéltárból kiemelt térképek
- S 106 – Vizsolyi család
- S 107 – Bírósági levéltárakból kiemelt térképek
- S 108 – Andrássy család
- S 109 – Ujfalussy család
- S 110 – Barna Mihály
- S 111 – Bethlen (betleni) család
- S 112 – Benyovszky család
- S 113 – Mérey család
- S 114 – Múzeumi törzsanyag térképei
- S 115 – Földmuvelés-, ipari- és kereskedelemügyi minisztériumi térképek
- S 116 – Közmunka- és közlekedésügyi minisztériumi térképek
- S 118 – Földmuvelésügyi minisztériumi
- S 119 – Bretzenheim család
- S 120 – Dessewffy család
- S 121 – Dory család
- S 122 – Madách család
- S 123 – Heinrich család
- S 124 – Kárász család
- S 125 – Bánó család
- S 126 – Décsy család
- S 127 – Kállay család
- S 128 – Erdody család
- S 129 – Baranyay család
- S 130 – Jekelfalussy család
- S 131 – Bay család
- S 134 – Magyary Kossa család
- S 135 – Procopius család
- S 136 – Szunyoghy család
- S 137 – Dálnoki Lázár család
- S 138 – Semsey család
- S 139 – Jezsuita rendi térképek
- S 140 – Szatmáry-Király család
- S 141 – Szádeczky Kardoss család
- S 142 – Sándor (szlavnicai) család
- S 143 – Szartory család
- S 144 – Daróczy család
- S 145 – Révay család
- S 146 – Reviczky család
- S 147 – Purgly család
- S 148 – Wattay család
- S 149 – Mattyasovszky család
- S 150 – Teleki (marosvásárhelyi) család
- S 151 – Rakovszky család
- S 152 – Eszterházy család (rédei)
- S 153 – Nadányi család
- S 154 – Szunyogh család
- S 155 – Radvánszky család
- S 156 – Hugonnay család
- S 157 – Bolza család
- S 158 – Veress Endre
- S 159 – Inárcsi Farkas család
- S 160 – Becsky család
- S 161 – Rudnay család
- S 162 – Gyurcsányi család
- S 163 – Medvey család
- S 164 – Berényi család
- S 165 – Motesiczky család
- S 166 – Gyujteményi vegyes térképanyag
- S 167 – Vegyes térképanyag
- S 168 – Ráckevei Királyi Uradalom
- S 169 – Rudnyánszky család
- S 170 – Vermes család
- S 171 – Klobusiczky család grófi ága

Megyei kéziratos térképek
- Békés megye kéziratos térképei
- Heves megye kéziratos térképei
- Törzsanyag térképei
- Úrbéri térképek
- Egri Fokáptalan Magánlevéltárának térképei
- Egri Érsekség Gazdasági Levéltárának térképei
- Eger város térképei
- Kataszteri térképek
- A Heves Megyei Levéltár latens térképei
- Pest megye kéziratos térképei
- Törzsanyag
- Úrbéri térképek
- Nagykorös térképei
- Somogy megye kéziratos térképei
- Sopron megye kéziratos térképei
- Szabolcs megye kéziratos térképei
- Tolna megye kéziratos térképei
- Vas megye kéziratos térképei
- Törzsanyag
- Urbéri térképek
- Veszprém megye kéziratos térképei

Országos Széchényi Könyvtár
- OSZK kéziratos térképek
- OSZK kéziratos falitérképek
- OSZK kéziratos atlaszok
Budapest City Archives
- Description of Maps covering the period prior to 1873
- Former Turkish siege maps
- Pest-Buda-Óbuda
- Buda
- Pest
- Óbuda
- Edge Municipalities (suburbs)
- Unspecified (unknown)
- Description of Maps for the period 1873-1949
- The decades after unification
- Budapest
- Districts
- Edge Municipalities (suburbs)
- Description of Maps for the period 1950-2000
- Budapest
- Districts

Military History Museum
- B IX – Austria-Hungary
- B IX a – Political, Administrative Maps
(16th century until 1918)
- B IX a – Hungary county Maps (1731 - present)
- B IX b – Nature Maps (16th century until 1918)
- B IX c – Professional Scientific Maps (18th century to 1918)
- H IV – More-recent Wars
- H IV d – First World War (1914-1918)
- Russian theater of war
- Italian theater of war
- Balkan theater of war
- Romanian theater of war
- Russian-Romanian theater of war
- Western theater of war
- Turkish theater of war

Hungarian National Archives - Mapping section
- S 1 – Royal Chamber Cartographic Directorate,
Maps
- S 2 – Royal Chamber Cartographic Directorate,
Regulations
- S 3 – Royal Chamber Cartographic Directorate, Reports
- S 4 – Royal Chamber Cartographic Directorate, Acts of
- S 10 – Royal Chamber Cartographic Directorate,
documents relating to Maps
- S 11 – Chamber maps
- S 12 – the Council of Governor maps
- S 13 – Religious maps
- S 14 – Forestry maps
- S 15 – Regicolaris Maps archive
- S 16 – Esterházy family, ducal branch
- S 17 – Zichy family
- S 18 – Esterhazy family, papal branch
- S 19 – Nádasdy family
- S 20 – Batthyány family
- S 21 – Orczy family
- S 22 – Abonyi public landowners
- S 23 – Ányos family
- S 24 – Balassa family
- S 25 – Banfy family, senior branch
- S 26 – Barkóczy family
- S 27 – Beniczky family
- S 28 – Berzeviczy family, baronial branch
- S 29 – Berzeviczy family, berzevicei branch
- S 30 – Berzeviczy family, Velká branch
- S 31 – Bezerédy family, ménfoi branch
- S 32 – Bitskey family
- S 33 – Bogyay family
- S 34 – Dessewffy family, branch of the Counts
- S 35 – Forgách family
- S 36 – Forgách family, Csákányi branch
- S 37 – Forgách family, Gimesi branch
- S 38 – Gaal family
- S 39 – Ghyczy family
- S 40 – Görgey family
- S 41 – Kapuváry family
- S 42 – Kruplanicz family
- S 43 – Lónyay family
- S 44 – Makray family
- S 45 – Melczer family
- S 46 – Nedeczky family
- S 47 – Nenya family
- S 48 – Perényi family
- S 49 – Platthy family
- S 50 – Rhaell family
- S 51 – Sibrik family
- S 52 – Simonyi family
- S 53 – Soos family
- S 54 – Szabo (Bártfa) family
- S 55 – Szentiványi family
- S 56 – Wednesday local family
- S 57 – Szirmay family
- S 58 – Szögyény-Marich family
- S 59 – Szüllo family
- S 60 – Szulyovszky family
- S 61 – Tallián family
- S 62 – Teleki (Gyömroi) family
- S 63 – Tihany family
- S 64 – Ujházy family
- S 65 – Vidos family
- S 66 – Zathureczky family
- S 67 – Wall maps
- S 68 – Festetics family
- S 69 – Esterházy family, Tata branch
- S 70 – Mixed manuscript maps
- S 71 – Photocopies of Karlsruhe archives
- S 73 – New acquisitions maps
- S 74 – Ministry of Commerce maps
- S 75 – Printed maps
- S 76 – Cadastral overlay
- S 77 – Joseph's Second cadastral survey
- S 78 – Cadastral maps
- S 79 – Cadastral documents
- S 80 – Hydrographic Institute, Maps
- S 81 – Hydrographic Institute, Documents
- S 82 – Károlyi family
- S 83 – Széchenyi family
- S 84 – Transylvanian Government maps
- S 85 – Hungarian chancellery court maps
- S 86 – Pauline monastery maps
- S 87 – Keglevich family
- S 88 – Csáky family
- S 89 – Biro (gelsei) family
- S 90 – Szilassy family
- S 91 – Esterhazy family, Zvolen branch
- S 92 – National Institute of Surveying, mixed documents
- S 94 – Csoma family
- S 95 – Kolber family
- S 96 – Jeszenák family
- S 97 – Lutter family
- S 98 – Esterhazy family, Csákvár branch
- S 99 – Skerlecz family
- S 100 – Hatfaludy family
- S 101 – Age of Absolutism maps
- S 102 – Lukács family
- S 103 – Khuen-Héderváry family
- S 104 – Pottornyay family
- S 105 – Transylvania government archive maps
- S 106 – Vizsolyi family
- S 107 – Judicial archives maps
- S 108 – Andrássy family
- S 109 – Ujfalussy family
- S 110 – Barna Mihály
- S 111 – Bethlen (betleni) family
- S 112 – Benyovszky family
- S 113 – Mérey family
- S 114 – Museum core maps
- S 115 – Agriculture, Industry and Commerce Ministry
maps
- S 116 – Public Labor and Transport Ministry maps
- S 118 – Ministry of Agriculture
- S 119 – Bretzenheim family
- S 120 – Dessewffy family
- S 121 – Döry family
- S 122 – Madách family
- S 123 – Heinrich family
- S 124 – Kárász family
- S 125 – Bánó family
- S 126 – Décsy family
- S 127 – Kállay family
- S 128 – Erdödy family
- S 129 – Baranyay family
- S 130 – Jekelfalussy family
- S 131 – Bay family
- S 134 – Magyary Kossa family
- S 135 – Procopius family
- S 136 – Szunyoghy family
- S 137 – Dálnoki Lázár family
- S 138 – Semsey family
- S 139 – Jesuit maps
- S 140 – Szatmáry-Király family
- S 141 – Szádeczky Kardoss family
- S 142 – Sándor (szlavnicai) family
- S 143 – Szartory family
- S 144 – Daróczy family
- S 145 – Révay family
- S 146 – Reviczky family
- S 147 – Purgly family
- S 148 – Wattay family
- S 149 – Mattyasovszky family
- S 150 – Teleki (marosvásárhelyi) family
- S 151 – Rakovszky family
- S 152 – Esterhazy family (Rédei)
- S 153 – Nadányi family
- S 154 – Szunyogh family
- S 155 – Radvánszky family
- S 156 – Hugonnay family
- S 157 – Bolza family
- S 158 – Veress Endre
- S 159 – Inárcsi Farkas family
- S 160 – Becsky family
- S 161 – Rudnay family
- S 162 – Gyurcsányi family
- S 163 – Medvey family
- S 164 – Berényi family
- S 165 – Motesiczky family
- S 166 – Collections of mixed background material
- S 167 – Miscellaneous map material
- S 168 – Ráckevei Royal Manor
- S 169 – Rudnyánszky family
- S 170 – Vermes family
- S 171 – Klobusiczky family, branch of the Counts

County manuscript maps
- Bekes county manuscript maps
- Heves county manuscript maps
- Core subjects maps
- Feudal maps
- Chapter of Eger Private Archives maps
- Archdiocese of Eger Economic Maps
- Eger maps
- Cadastral maps
- The Heves County Archives latent Maps
- Pest manuscript maps
- Core subjects
- Feudal maps
- Nagykörös Maps
- Somogy county manuscript maps
- Sopron manuscript maps
- Szabolcs county manuscript maps
- Tolna manuscript maps
- Vas manuscript maps
- Core subjects
- Feudal maps
- Veszprém county manuscript maps

National Széchenyi Library
- National library manuscript maps
- National library manuscript wall charts
- National library manuscript atlases
If you looked through this list, you will see that the major breaks are for the different repositories where these maps come from. For us BBers, perhaps the most useful are the County Manuscripts Maps, some of the family archive maps (Eszterházy and Batthyány archives, for example) from the Hungarian National Archives, and maybe some of the Military History Museum maps.

However, for our example, we were looking for Bánfalu in Moson County... and there is not a Moson County sub-collection within the County Manuscripts Maps collection, so this Categories list does not appear to be real helpful in this instance. We will, instead, resort to the Search Box to see what we can find.





Search Box: As I said in the previous tutorial, the Search Box is not case-sensitive but is sensitive to the presence or absence of special characters: umlauts, accents, etc. Thus you must include that á found in Bánfalu. One way to do that is to copy it from somewhere (say the BB Villages pages or this newsletter article) then paste it into the search box.

[Side note: You can do that by highlighting the character in this article then hitting Ctrl-c (hold the Ctrl key down and then press the c key) to copy it. Now go to the Hungaricana Search Box and hit Ctrl-v to paste it in. In addition, you might want to create a small file wherein you paste all the special characters you might need, then keep that file handy as a source to copy from.]

So lets start typing bánfal... you will see that a list of keyword hits appears below the box... you can either select one or just type a wildcard * to select all of them: bánfal* ...and then click the little magnifying glass at the right end of the search box to initiate the search. At the time I wrote this text, such a wildcard search returned 16 hits.

The first one read:

National Széchényi Library
OSZK kéziratos térképek

1. Bánfalu helység határának kiosztási térképe [TK 2019]

Title
Bánfalu helység határának kiosztási térképe
Contributors
[...] Bánfalu [...]
Unfortunately, this does not tell us which county this Bánfalu lies in, and you really should verify that so you don't mislead yourself with an inappropriate map.

If you click on the link shown (starts with: "1. Bánfalu...") or on the map thumbnail image, it will take you to a page with more descriptive information. Most relevant on that page is the "Content" section, which reads: Mosonbánfalva. Melléktérk.: Belterület, [1:2400] 3" = 100°. Belterület bejelölve. Külterületen számozott parcellák, művelési ágak színnel. Dűlők részben névvel, részben számmal. Birtokkönyv. Proven.: Néprajzi Múzeum.

The key word here is the first: Mosonbánfalva. The "Moson" prefix tells us this is the correct Bánfalu and thus the map is worth exploring. You can do so by clicking the thumbnail on the page ...but do note that it says [3 image(s)] below the map. Thus this map has been presented in parts to allow more resolution in each part. If you wish to view the whole map, you will need to look at each part separately. Unfortunately, Hungaricana does not provide a way to copy or capture the map image.

As for viewing the maps, this is the same page viewer I discussed in the 1767 Urbarium tutorial. Rather than discuss the page controls again, I'll suggest you read the discussion in the Urbarium tutorial (found relatively early in the "Results" section of that article).

Let's now return to the list of 16 "hits" by using your browser's "Back" button. The second hit provides more information about its map than entry 1 did. In particular, the "Subject" text reads: Dédestapolcsány (régebben Bántapolcsány, Borsod-Abaúj-Zemplén m.) környékének vázlatos bányatérképe.

Note the Borsod-Abaúj-Zemplén m. part of this text. It tells us that this Bánfalu is in county Borsod-Abaúj-Zemplén (remember the m. abbreviation I mentioned above?) and is not relevant to our search.

I'll let you explore the other "hits" and decide for yourself whether the maps are relevant.





Categories List: At this point, I'll jump to a different map; one not related to Apetlon and Ginger McGurk's research interests. I'll do this so I can speak about using the Categories list (and because the example map I'll show you interests me!).
So, go back to the main Maps page at http://maps.hungaricana.hu/en/. Near the bottom of the Categories list, in the Megyei kéziratos térképek (County Manuscript Maps) section, is an category entry for Vas County: Vas megye kéziratos térképei (Vas manuscript maps). Although it has two subcategories, I want you to click the main Vas link. Doing so should take you to a results page that (today) reports 1361 hits. When using the Categories list, you have no recourse but to read the description of each "hit" entry and decide if it interests you. Of course, this is made more difficult given that most such descriptions are in Hungarian ...but also with a few entries in German or Latin to keep things interesting. All I can suggest is that you copy the descriptive text and paste it into Google Translate to get the gist of what the map is about.

The "hit" that caught my eye was number 19, titled "Mappa viarum postalium et commercialium in comitatu Castrife... [VAML T 19]." From the "main title" box below that, I noticed that the full title, had it not been cut off, was "Mappa viarum postalium et commercialium in comitatu Castriferrei existentium."

This caught my eye because, first, it was in Latin, and second, because the word Castriferrei appeared in it. If you recall from the first small table I placed in this article, Castriferrei is the Latin name for Vas County. Translating the title to English gives: "Map of highways, postal and commercial, existing in county Castriferrei."

Clicking the link (or the thumbnail) takes you to another page where it is reported that the map dates from 1790. I was hooked! So I clicked on the thumbnail to bring it up in the page viewer (you should too). That reveals a map that shows the shape of old Vas county (I've seen enough maps of it to immediately recognize it here) but one that was overlaid with a bunch of red writing and had a "scroll" of information down the left side and some kind of scale at the bottom. Let's ignore the "scroll" and scale for now and zoom into the map itself. In particular, I want you to zoom in to the center-left of the map where the red number "16" appears three times. If you do so, you should see villages Neudau, Burgau and Fürstenfeld at the left edge of the county and Körmend in the lower-center of the map. If you have all these showing (like below) then you are on the map where I want you to be.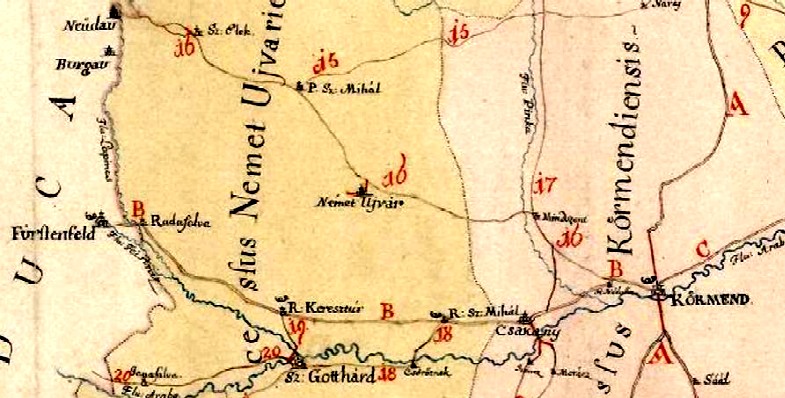 But what are we looking at? I ask that question because it is the key reality of using these old maps: nothing will be there to tell you what you are seeing... and you'll have to figure it out yourself. So let's do that.

Körmend (over in the lower right) is current-day Körmend, Hungary, and Neudau, Burgau and Fürstenfeld are villages in current-day Styria (Steiermark) ...and all of these can be seen on a modern map. However, the villages along the road (yes, that is a road) between Neudau and Körmend are likely now in Burgenland and go by their German names, not the Hungarian names shown on this map. I suggest you use our comprehensive "List of All Villages" found at page http://www.the-burgenland-bunch.org/Map/Villages/AllMapNames2.htm to help translate from the Hungarian to the modern German names. In addition, pull up a GoogleMap of the area (in another window) so you can see the modern names and where things fit. If you do so for the villages along the road marked with the red 16s, you will work out that (from the left) Sz: Elek is Szentelek (you have to un-abbreviate it first) which is modern-day Stegersbach. The next one, P. Sz: Mihál is (unabbreviated) Pusztaszentmihály, which is St. Michael im Burgenland. The next, Német Ujvár, is Güssing and the last, Mindszent is Pinkamindszent, Hungary (so that one isn't in modern-day Burgenland).

Ok, so now we know where we are on the map... but the question remains, what do those red 16s represent? The answer lies in the "scroll" on the left edge of the map (and, in a little hard thinking!). If you slide the map over so you can see the scroll, you'll also see that it consists of a sequence of lettered and then numbered text items... with some black numbers on their right edges. If you transcribe the Latin text for # 16: "Via Comercialis, ex Körmend versus Német Ujvár ad Sz Elek ducens, continet Milliaria"

and translate it using Google Translate, you'll get something like "Commercial way, from Körmend towards Német Ujvár to beyond Sz Elek, contains Milliaria (miles / mileposts)." And the black number beside it reads 6 2/4.

Well, that helped, didn't it? In fact, upon additional thought, it should seem obvious that the text describes a route from Körmend to "beyond Sz Elek." Since we are using a Vas county map, "beyond Sz Elek" ought to mean to the County border, not to Neudau just over the line in Styria (if it meant Neudau, it would have named the town, yes?). And, if it is a route, then "6 2/4" ought to be a distance measure, as the Milliaria (miles/mileposts) translation implies. So then, "red route 16" is 6 1/2 Milliaria from Körmend to the county line beyond Sz Elek along the "Commercial Way."

For curiosity, I had GoogleMaps give me directions from Körmend to Neudau. The route it chose matches well the route on the 1790 map, implying that the roads have not moved much from back then, and it gave me a distance of 30.1 miles. Well, 30.1 miles does not match with 6 1/2 Milliaria, so that measure is not a modern US mile!

That then prompted me to look more carefully at the "scale" at the bottom of the map, where I learned that we were dealing with Milliaria Germanica, not just Milliaria!

Doing a web search for Milliaria Germanica revealed that 1 Milliaria is a distance of 742,040 cm (= 4.61082279 miles). Multiplying that mile number by 6.5 (the distance in Milliaria along route 16) gives 29.97 miles... which is surprisingly close to the 30.1 miles that GoogleMaps reported (for the slightly longer distance into Neudau rather than to the county line)! And I'll take it as a confirmation that my interpretation of the text was right.

There are a few other things worth noting about this map, but I'll just summarize them here. First, there are two types of roads on the map, the "Commercial Ways," like route 16, and "Postal Ways" (Via Postalis), marked with red letters and drawn on the map with double lines (look close, you'll see them)... these evidently were the "freeways" of the day. Second, there are small patches of road marked with red lines (usually crossing a river, a county line, or entry into a bigger city). The text at the bottom of the scroll tells us that "Linea Rubra denotat Vias Teloniales" (red lines indicate customs/toll roads)... I think of them as likely marking the equivalent of toll booths ...so some things never change!

-- End of Tutorial

5) SZOLGÁLATI (CSELÉD) KÖNYV [SERVICE (MAID) BOOK]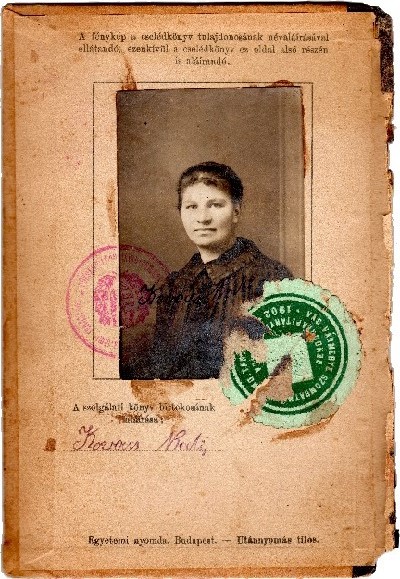 BB member Judy Marcon, of Evergreen Park, IL, has this picture of her great-aunt, Katharina Kovacs, that was, obviously, torn from some type of official Hungarian booklet.

Her great-aunt Katharina was born on November 6, 1898, in Neuberg (Újhegy, Hungary) to Nikolaus Kovacs and Maria (Kulovits) Kovacs. Katharina was one of seven children and sister to Judy's paternal grandfather, Nikolaus Kovacs, born on November 18, 1894, also in Neuberg.

Kate, as she was known in the family, or "Kati," as she signed this document, married Michael Eberhardt (born 11 Jan 1890 in Kleinbachselten) on February 16, 1922. Michael's first wife had died in 1920, shortly after childbirth, and he was left with a son Josef.

Kate and adopted son Josef immigrated to Chicago in 1926 to join husband and father Michael, and she lived there until her death at age 80 on December 4, 1978. Her one natural-born son, Alfred (first cousin to Judy's father), was born in 1929.

Kate and her brother Nikolaus were the only members of the family to leave Neuberg, with Nikolaus arriving in Chicago in 1913. Kate and husband Michael were godparents to Judy's father, Joseph, born in Chicago in 1926.

But Judy knew all that... and she supplied the above biographical details so I could share them with you; what she did not know, however, is what document the picture came from and what its significance was... one speculation was that it was a "travel document" of some kind... but it is not.





The BB became involved when Judy sent a note to Margaret Kaiser asking if she knew anyone who could translate the document. Margaret did, and passed the photo on to her contact named Peter, who responded:
The document is not a travel document but the Hungarian "Szolgálati Cseléd könyv", the work permit booklet for household and farming servants. It was issued by the local administration and obligatory for those working as servants.

The document you've send me shows only the picture page and it reads above the foto: "The picture is provided with the servants booklet holder's signature, in addition the permit is also signed on the lower part of this page."

The picture shows the signature "Kovacs Kati."

Below the picture it reads: "The work permit booklet holder's signature: Kovacs Kati."

As you can see on the green stamp, the permit was issued 1902 in Szombathely.
After receiving Peter's reply and sharing it with Judy, Margaret then wrote to me saying, "Something I don't remember seeing before - in case you'd like to include in newsletter," and she included the image. As I'm always interested in sharing historical information with you readers, I was pleased to receive it and wrote to Judy asking for more information (which resulted in the biographical information I related above).

Judy also mentioned that "I do not know anything about her work history in Hungary prior to her marriage and immigration to Chicago. That is why the Hungarian document is so interesting to me." Unfortunately, the page she had was only one page in a multi-page booklet, and it is the other pages that would have reported Katharina's work history.





Like I am prone to do, I did some research into these work permit booklets, as I was curious and thought you might be too.

In looking over what Peter had reported, I agreed with everything he translated except for one minor detail: he had noted, correctly, the 1902 date on the green stamp but had leaped, incorrectly, to a statement that the permit was issued in that year. If so, Katherina, who was born in 1898, would have been four years old and looking very mature for her age! Clearly, the 1902 date on the stamp was not related to the actual issue date. (Not to give Peter too hard a time about this incorrect assertion, I'll report that I wrote to Judy saying, "I note that she was only 14 at the time the work permit was issued… shows you the reality of existence at that time, doesn't it?" I had blithely accepted Peter's assertion but could not even do the arithmetic correctly!)

Given there is no other date on the page, we only know that it must date from before 1922, when her surname changed due to marriage, and probably after the 1912 date that I erroneously substituted in claiming she was 14 when the permit was issued... but I'll say more on that later.

My research into these Szolgálati könyv (service books) took me in two directions:

First, I found a number of other, highly-similar examples of these books, dating from 1899 up to 1941 (though other information suggested that the book was in use already in the 1870s). In the following paragraphs, I will use one of these other books to describe what they contain (as I can't do that using Katharina's truncated book).

My second direction was in a search for the controlling Hungarian laws affecting service workers and the service books they were required to have.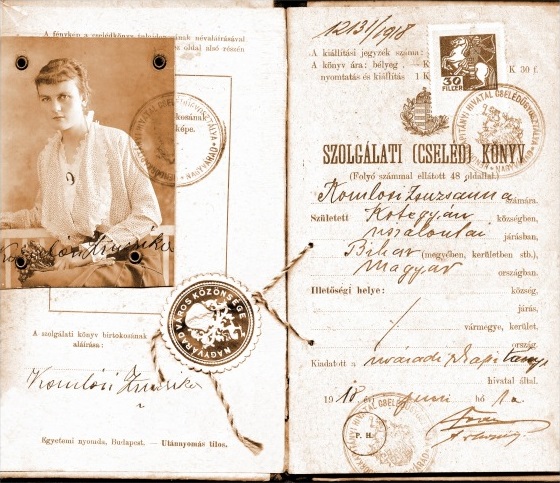 The book, itself, was a multi-page document (some with up to 48 pages in all) with the "picture" page on the back of the front cardboard cover and an information page facing it (see example from 1918 shown to the right).

The information page recorded the maid's place of birth and of residence, both addresses including the village name plus its district, county and country. The page also identified the issuing office and the date on which the book was issued, along with an official signature and official stamps. Lastly (or sometimes firstly, as in this example; Hungary was a very bureaucratic country, after all), the price of the book and the cost of preparing it were indicated, usually with glued-on stamps to indicate that the appropriate fees had been paid.

The next pair of facing pages included a place for official notes and then a very thorough verbal description of the maid, including facial features, age, height, religion, place of permanent residence, etc.

The remaining pages were for job entries, which included basic information such as the employer's name and civil standing, the dates of entry into and out of service, and the agreed wage and whether room and/or board were included. These pages also included "certificate of services" entries evaluating loyalty, job skill, work ethic and morality... a sort of "report card" that could help or hinder further employment.





As for controlling laws, I found a 1907 law, titled "Regulating the relationship between the farmer and the economic maid" that consisted of some seven chapters with 70 numbered sections in all (see http://www.1000ev.hu/index.php?a=3&param=6984 for the Hungarian text of this law). The use of "Szolgálati (cseléd) könyv" is specified therein.

While I won't go into great detail about the law (it is boringly bureaucratic!), I will note a few things. First, the law explicitly states that no one under 12 years of age can be issued a permit/service book. Thus it is quite possible that Katharina could have been working as a maid at age 14 (not that it being legal in anyway indicates that Kate entered into service at such a young age).

Second, it says that minors (under the age of 18) must have the consent of their legal guardian and must be placed under the "house discipline" of the host (employer). The fact that the book exists establishes that consent (if needed) has been given.

Third, to be employable, the law requires the maid to have a permit/service book, and it also requires the employer to fill out the job entry information and, on termination of service, the certificate of service.

Thereafter, the various chapters establish the legal guidelines for initiating a contract for service, carrying out (or early-terminating) the contract (even down to details such as what happens when the maid or the host family have serious illnesses), solving contract disputes, and even legal punishments for criminal offences committed by maid or employer.

Lastly, I'll note that the law references prior versions of this law dated 1876 and 1896, thus establishing that regulation of maid service was in effect as early as the 1870s.





One final note... Judy tells me that "The language spoken by the Kovacs family in their household in Neuberg was Croatian, as evidenced by the numerous letters, received by Kate through the years from her family in Neuberg, written in Croatian and also her Croatian prayer book. Her husband, Michael, was German-speaking and this was the language they spoke with their sons. Croatian was the language that my grandparents spoke at home. I know that the Burgenland Croatian language is unique and is dying. I would be interested in connecting with any BB members who still speak or understand this Croatian dialect."

So, if you wish to share your interest in Burgenland Croatian, drop me a note and I'll put you in contact with Judy.

6) HISTORICAL BB NEWSLETTER ARTICLES
Editor: This is part of our series designed to recycle interesting articles from the BB Newsletters of 10 years ago. However, there was no August 2005 edition so I have gone back further in time, to Issue 43 from September 1998. I can't say there is a particular justification for choosing this article, other than it was the first to catch my eye while working through some older editions. Like I often do, I've spiffed it up with a few pictures and nicer formatting... that will have to suffice.



THE BURGENLAND BUNCH NEWS No. 43
September 15, 1998

CENTENNIAL OF ASSASSINATION OF EMPRESS ELISABETH (1837-1898)

Elisabeth, second daughter of Duke Max of Bavaria, wife of Emperor Franz Joseph at age 16, Empress of Austria and Queen of Hungary was one of the most beautiful, intelligent and self-willed women of her time. Her beauty mesmerized all who came into contact with her. As Queen of Hungary, she mastered the language and became a life-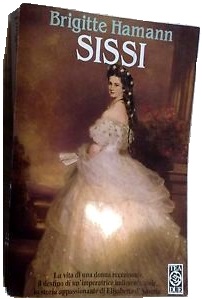 long favorite with the Hungarians. Her mother was the Duchess Ludovika, sister to King Ludwig I of Bavaria.

Quoting from the book "Sissi" by Brigitte Hamann:

"The fairy-like beauty of the Empress of Austria was proclaimed all over the world, her reputation nurtured by reports from foreign diplomats and the effusive accounts of international journalists. Many of the curious visited Vienna mainly in the hope of setting eyes on the fabulously beautiful Empress."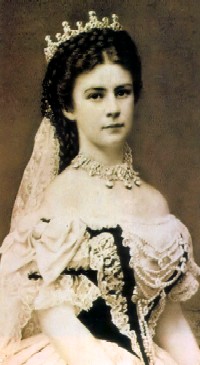 Unfortunately her life was full of tragedy. A child bride, she was not ready for the onerous court duties thrust upon her. Her mother-in-law and many functionaries of the Viennese Court treated her as child and intrigued against her; her husband, although madly in love with her, had affairs with other women and neglected her for affairs of state. She became obsessed with dieting and exercise. She was not allowed to raise her own children. One child died in infancy and her son, the heir apparent (Crown Prinz Rudolf) committed suicide at Mayerling after killing his mistress. She often absented herself from the court and traveled widely residing at Madeira, Corfu, Greece, the Adriatic coast of Croatia, and Switzerland. Enchanted with the poetry of Heinrich Heine, she spent long hours writing poetry. She was a superb horse woman, appearing at many equestrian affairs. Following the death of her son, she became the "mourning mother" of Europe, wandering aimlessly with a small retinue of courtiers and drifting into melancholy and depression. She was stabbed by an insane assassin named Luccheni in Geneva and died on 10 September 1898. Her memorial can be seen today in the Volksgarten in Vienna.

Having once seen the 1864 portrait of her as the young Empress by Franz Winterhalter, I've always wanted a copy for my library. Just recently I found the new book "Sissi", by Brigitte Hamann, Taschen Books, 1997, Benedikt Taschen Verlag, Gmbh. Purchased for $8.95 plus $3.00 postage from Edward R. Hamilton, Bookseller, Falls Village, CT 06031-5000. The Winterhalter portrait (also serves as cover picture; see above) plus many others in color are included with a biography. Also included are Elisabeth's bridal portrait at age 16, the Winterhalter portraits "Empress Elisabeth with her hair down," and the Horowits painting "Elisabeth, Empress of Austria and Queen of Hungary." The art work is superb and the book is a fitting tribute to this fascinating woman, "Die Kaiserin" of our emigrant ancestors.


7) ETHNIC EVENTS

LEHIGH VALLEY, PA

Sunday, September 6: Parish Picnic at St. John the Baptist R.C. Church in Stiles (Whitehall). Music by the Joe Weber Band. Info: (610) 262-2260.

Sunday, September 13: Oktoberfest at the Coplay Sängerbund. Music by the Josef Kroboth Orchestra. Info: www.coplaysaengerbund.com

Friday, September 18: Oktoberfest Kick-Off at the Reading Liederkranz. Music by Mountain Xpress. Info: www.readingliederkranz.com

Friday-Sunday, September 18-20: Oktoberfest at the Lancaster Liederkranz. Info: www.lancasterliederkranz.com

Sunday, September 27: Oktoberfest at Holy Family Club in Nazareth. Music by Joe Kroboth and Johnny Dee. Info: www.holyfamilyclub.com

Wednesday, September 30-Sunday, October 4: Oktoberfest at the Reading Liederkranz. Info: www.readingliederkranz.com


NEW BRITAIN, CT

Friday, September 4, 7 pm: Heimat Abend. Austrian Donau Club, 545 Arch Street, $3. Music by Joe Rogers and his band.

Friday, September 18, 7:30 pm: Heurigan Abend. Austrian Donau Club, 545 Arch Street, $3. Music by Schachtelgebirger Musikanten.

8) BURGENLAND EMIGRANT OBITUARIES
Theresa Schwab (née Hamedl)

Theresa Schwab, 86, of Wood-Ridge, New Jersey, passed away on July 29, 2015.

Born in Glasing, Burgenland, Austria, she was the wife of the late Frank Schwab.

She was a member of Our Lady of the Assumption R.C. Church and a member of the Ladies of the Rosary Altar Society. Theresa dedicated her entire life to caring for her family.

Survivors: children, Frank (Barbara), Richard (Suzanne), Stephen (Holly), Maria Toth, and Caroline (John DeSheplo); 10 grandchildren and 4 great-grandchildren; brother, Stephen Hamedl.

Services: Funeral Monday 10am from Kohler Funeral Home, 280 Hackensack St. Wood-Ridge. Funeral Mass 10:30am at Assumption R.C Church, Wood-Ridge. Interment George Washington Memorial Park. Visiting Sunday 4-8 PM. In lieu of flowers, donations to Fr. Patrick Morris Memorial Scholarship Fund, 143 First St., Wood-Ridge, NJ 07075 would be appreciated.

Published in The Record on Aug. 2, 2015



Ignatius Sipics


Ignatius J. Sipics, 94, of Northampton, Pennsylvania, passed away at Lehigh Valley Hospital - Muhlenberg on Thursday, August 6, 2015.

He was married to Mary (Serensits) for 67 years

Born in Kroatisch Ehrensdorf, Austria on October 13, 1920, he was the son of the late Ignatz and Katherine (Schuch) Sipics.

He was employed by the Martin Marietta Cement Company (formerly Dragon Cement) for 44 years, where he attained a perfect attendance record. He served in the Army during World War II, attaining the rank of Tech Sergeant, and was part of the efforts in the South West Pacific and Mediterranean Theater of Operations. He was a lifetime member of the VFW Post 454 in Northampton and participated in countless military funerals over many years to formally honor those who served. He was a member of Queenship of Mary Church in Northampton and, along with his wife Mary, attended Mass daily for many years. He was also a charter member of the church's Holy Name Society.

Survivors: Along with his devoted wife, his loving family includes sons, James and his wife Bonnie, Joseph and Stephen, daughter, Mary Jean wife of William Possanza, daughter-in-law, Diane Sipics. Ignatius was pre-deceased by his son John, brother, Frank and sister, Anna. Ignatius is also survived by 9 grandchildren and 9 great grandchildren.

Services: A Mass of Christian Burial will be celebrated on Monday, August 10th, at 10:30 a.m. in Queenship of Mary Church, 1324 Newport Ave., Northampton. Family & friends may call Sunday 5:30 to 7:00 p.m. and Monday 9:00 to 10:00 a.m. in the Reichel Funeral Home, 326 E. 21st Street, Northampton. Burial with military honors will follow in Our Lady of Hungary parish cemetery. Online condolences may be submitted to www.reichelfuneralhome.com. Contributions: In lieu of flowers, contributions may be made to Queenship of Mary Church.

Published in Morning Call on Aug. 7, 2015



John Mogdics


John Mogdics, age 86, of Muskegon, Michigan, passed away on Thursday, August 13, 2015.

Born in Schandorf, Austria on June 21, 1929, he was a son of the late John and Anna (Muhr) Mogdics.

He married the love of his life, Anna Varga, on September 15, 1962.

John will be lovingly remembered by his wife of 52 years, Anna Mogdics; children: Dan and Karen (Rizley) Mogdics, and Teresa Mogdics; grandsons, Lance and Nichole (Ballard) Mogdics, and Brent Mogdics; nieces and nephews.

A funeral mass will be held at 10:00am on Tuesday, August 18, 2015 at Our Lady of Grace (495 S. Getty St., Muskegon). Father Matt Barnum officiating. The family will receive visitors one hour prior to mass, beginning at 9:00am. In lieu of flowers, please consider a donation to Our Lady of Grace or Harbor Hospice.

Published in Muskegon Chronicle from Aug. 14 to Aug. 16, 2015



Anna L. Muszik

Anna L Muszik, 93, her long and winding journey has come to an end. Angels and past family members came to accompany her on her final journey home on August 4, 2015. She was born in Tadten, Austria on August 9, 1921, to the late Michael and Maria (Janisch) Lehner.

Anna resided in South Bend, IN from 1926 until 2010. Anna and her late husband Paul Muszik moved to Colleyville, TX in January 2011 to live with their daughter, Elizabeth Peiffer.

She was preceded in death by her husband Paul and sister, Gaye Hazinski. On February 7, 1948,

Anna married Paul Muszik at St Mary Catholic Church in South Bend, IN. Anna frequently told her family she had prayed that God would bless her with 6 children, and He responded by bestowing upon her His choicest blessings: five daughters, Frances (Jim) Sodetz of Columbia, SC, Barbara (Don) Speranza of Winston Salem, NC, Elizabeth (Michael) Peiffer of Colleyville, TX, Mary (Doug) Senkbeil of Redondo Beach, CA and Margaret Fortune of Redondo Beach, CA and one son Paul (Patricia) Muszik of Crown Point, IN. She was further blessed with 11 grandchildren and 14 great grandchildren, all of whom she treasured.

Mrs. Muszik worked 23 years for the University of Notre Dame in the Chemistry Department. She was a faithful member of Holy Cross Parish, Rosary Altar Society, Ladies Prayer Group and Birthday Club and volunteered for the Right to Life.

Visitation will be from 10:00 am to 11:00 am on August 21, 2015, in Holy Cross Catholic Church, 920 Wilbur Street, South Bend, IN. A Mass of Christian Burial will be held at 11:00 am in Holy Cross Catholic Church. Burial will follow at Cedar Grove Cemetery, Notre Dame. In lieu of flowers, memorial contributions may be made to: St. Joseph County Right to Life, 2004 Ironwood Circle #130, South Bend, IN 46635 or Holy Cross Parish, 920 Wilber Street, South Bend, IN 46628. Kaniewski Funeral Home, South Bend, IN is handling arrangements. To send online condolences, please visit www.kaniewski.com.



Joseph John Jarfas 1936 - 2015

Joseph John Jarfas (Járfás Jozsef Jánós), Equinunk, PA died on Saturday, August 15 after a brief illness. Born May 8, 1936 in Szombathely, Hungary, he left his native country in 1956 for Germany and moved to the United States in 1961.

He completed electronics training at RCA Institute and went to work for IBM, the company he retired from after 30 years of service. He married his wife of 47 years Judith Stauffer Jarfas in 1968.

In addition to his wife, he is survived by his children: Josephine Jarfas Smidt, J. Jeffrey Jarfas, and Jenine Jarfas Cleary (Joseph), and grandchildren: Avery Smidt, Esther Smidt, Daniel Cleary and Meghan Cleary. He was the oldest of six brothers and sisters who survive him in Hungary including: Marika, Klara, Janos, Anna, Laszlo, and his many nieces and nephews.

Joe was an avid genealogist and records historian. He used his knowledge of German, English and Hungarian to provide document translation for other researchers. He had many friends across the globe through his internet research.

He was capable of fixing just about anything and would rather order parts than buy something new. He had a great sense of humor and always enjoyed the chance to laugh.

The family will receive friends at Stewart-Murphy Funeral Home 34 Upper Main St. Callicoon, NY on Wednesday from 5-8 pm. A funeral mass will be held at Holy Cross Church in Callicoon on Thursday, August 20 at 11 am.

In lieu of flowers, charitable contributions can be made to the North Country Mission of Hope, PO Box 2522, Plattsburgh, NY 12901 in memory of Joseph Jarfas to provide help and care to Nicaraguans. More information can be obtained from their website www.ncmissionofhope.org.

The family knows that Joe has touched lives of so many people near and far. It would be difficult to gather together all of the people who he has touched. Please tell a joke or say a prayer in his honor.

Published in Wayne Independent on Aug. 18, 2015



Hermine Kelty (née Hollendonner)

Hermine Kelty, 92, formerly of Trenton and Pennington, New Jersey, died Tuesday, August 18, 2015 in Wilkes Barre, Pennsylvania.

Born on Feb. 25, 1923 in Deutsch Ehrensdorf, Burgenland, Austria, she was the daughter of the late Anton J. and Theresia (Pum) Hollendonner.

Hermine came to the US in Nov. 1930 and lived in Trenton where she graduated from Trenton High School in 1941.

In 1946 she married the late Roman Catholic deacon William H. Kelty, with whom she had two daughters.

In the 1950's she received a certificate of proficiency in tailoring from the School of Industrial Arts in Trenton, which enabled her to develop her notable proficiency in sewing and, later, in her award-winning quilts. For a number of years she worked for New Method Dry Cleaners in Trenton, then for the state of New Jersey, where her last position was Legislative Services Secretary for NJ State Legislative Services. In 1961 Hermine and her family moved to Pennington NJ, where she lived until 2012, at which time she moved to St. Therese Residence in Wilkes Barre PA.

Hermine is survived by her two daughters, Lynne Ranieri (Barry) and Marilyn Milcavage (Karl), six grandchildren: Lee Eric Ranieri of MI, Colin B Ranieri of FL (Rositza), Taryn Taylor of England (Andrew), Kelly Shaw of PA (Stephen), Mary Cruz of NM (Christian), and Amanda King of DE (Stephen), and nine great grandchildren.

She was predeceased by her brothers, Dr. Werner Hollendonner and Anton J.Hollendonner, Jr., and her sister, Cecelia Hollendonner Owen, in addition to two stepmothers, Josephine Greene Hollendonner and Maria Weiss Hollendonner.

Hermine will be fondly remembered by friends and family for her many gifts, especially the beautiful quilts she executed with great skill and creativity, and the gifts from her kitchen, especially her extraordinary Christmas cookies. She annually nurtured a vast fruit and vegetable garden, the produce from which she canned ingredients to be used in the wonderful dinners she cooked all year—and especially at Thanksgiving. She even taught herself to make baskets from the vines of her garden grapes. Every holiday was a reason to share gifts with her friends, family, children, grandchildren and neighbors.

The family invites friends to join them on Tuesday August 25, 2015 at 10:00 a.m. for visitation, then a funeral service at 11:00 a.m. at the Wilson-Apple Funeral Home, 2560 Pennington Road, Pennington, NJ. The burial will follow in Our Lady of Lourdes Cemetery, Hamilton. Memorial gifts in Hermine's memory may be made to St. Therese Residence, Attn: Marilyn Smith, 260 South Meade Street, Wilkes Barre, PA 18702. Condolences are welcome at www.wilsonapple.com.

Published in The Trentonian on Aug. 20, 2015



Stanz, Margaret (née Augustin)

Stanz, Margaret, 95, of Clifton and Highland Lakes, New Jersey, passed away peacefully on August 21, 2015.

She was predeceased by her beloved husband, Peter Stanz, Sr.

Born in Punitz, Burgenland, Austria, Mrs. Stanz was raised by her grandparents, Jakob and Josefa (Oswald) Augustin and came to the United States in 1936, settling initially in Passaic before moving to Clifton where she then resided for sixty-nine years.

Prior to retiring, she had been employed as a Molding Machine Operator with the Shulton Corp., formerly in Clifton. Earlier employment had been as a Mender with Botany Woolen Mills and Forstmann Mills. She was a faithful parishioner of Holy Trinity RC Church in Passaic and was a member of the Burgenländer-American Society.

She is survived by her two devoted children: Eleanor Campbell of Highland Lakes, NJ and Peter Stanz, Jr. of Asheville, NC; her dear sister Hilda Geiger of Clifton; and three cherished grandchildren: Christopher Campbell of Cornwall, NY, Robert Campbell of Atlanta, GA and Kathleen Campbell of New York, NY.

Funeral services will be Tuesday 9:15 am from the Bizub-Quinlan Funeral Home, 1313 Van Houten Avenue, Clifton and 10:00 am at Holy Trinity RC Church, cor. Hope Avenue and Harrison Street, Passaic. Entombment to follow at Calvary Cemetery Mausoleum, Paterson. Visiting Monday from 2-4 and 7-9 pm. In lieu of flowers, please consider a contribution to support Mrs. Stanz's daughter, Eleanor, in her Bike MS Ride for the National Multiple Sclerosis Society or with a memorial contribution to Holy Trinity RC Church, 226 Harrison Street, Passaic, NJ 07055. Please visit www.bizub.com for driving directions and online condolences.

Published in The Record on Aug. 23, 2015


END OF NEWSLETTER (All good things must end!)


NOTICE (Terms and Conditions): The Burgenland Bunch (BB) was formed and exists to assist Burgenland descendants in their research into their heritage and, toward that end, reserves the right to use any communication you have with us (email, letter, phone conversation, etc.) as part of our information exchange and educational research efforts.
• If you do not want your communication to be used for this purpose, indicate that it is "confidential" and we will abide by that request.
• Correspondents who communicate with the BB without requesting confidentiality retain their copyright but give a non-exclusive license to the BB allowing us to forward to BB members, publish in our monthly newsletter or on our website, and/or subsequently and permanently archive all or parts of such communications.

The Burgenland Bunch homepage (website) can be found at:
http://www.the-burgenland-bunch.org

Burgenland Bunch Newsletter, copyright © 2015 by The Burgenland Bunch
All rights reserved. Permission to copy excerpts granted if credit is provided.