The
News
Dedicated to Austrian-Hungarian Burgenland Family History

THE BURGENLAND BUNCH NEWS - No. 272
December 31, 2016, © 2016 by The Burgenland Bunch
All rights reserved. Permission to copy excerpts granted if credit is provided.

Editor: Thomas Steichen (email: t_steichen@comcast.net)
Archives at: BB Newsletter Index

Our 20th Year. The Burgenland Bunch Newsletter is issued monthly online. It was founded by Gerald Berghold (who retired from the BB Summer 2008 and died in August 2008).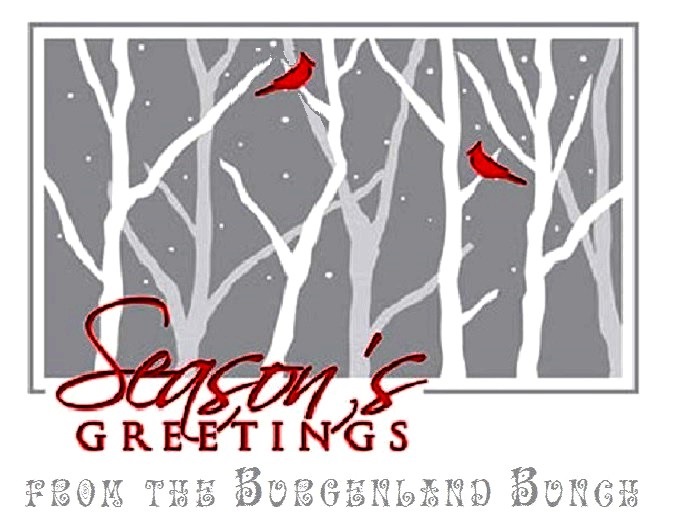 Current Status Of The BB:
* Members: 2493 * Surname Entries: 7990 * Query Board Entries: 5576 * Staff Members: 13

This newsletter concerns:

1) THE PRESIDENT'S CORNER

2) THE YEAR IN REVIEW: ORGANIZATION

3) THE YEAR IN REVIEW: NEWSLETTER

4) ETHNIC EVENTS

5) BURGENLAND EMIGRANT OBITUARIES (courtesy of Bob Strauch)

1) THE PRESIDENT'S CORNER (by Tom Steichen)

A Happy 2017 To You!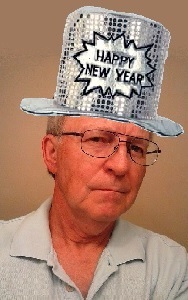 New (2016) picture of me... so a new silly New Year's hat too... now if I could just break out a smile! ;~)

This newsletter is our annual abbreviated year-end review and summary report about the BB organization and its newsletter. Our regular essays and features return next month. However, our sections reporting Ethnic Events and Burgenland Emigrant Obituaries are included.

We thank you, our members and readers, for your interest in the history and genealogy of the Burgenland and wish you great joy during this holiday season and many successes in the new year.

To the BB Staff, as always, I extend my personal thanks for all you do, as well as thanks from the membership. You are always helpful and knowledgeable! I'm wishing you well in this holiday season and in the new year to come!



2) THE YEAR-IN-REVIEW: BB ORGANIZATION

The BB, as an organization, is alive and well, still attracting members, surnames, questions and even new staff members! The statistics below document the changes in each of these areas:

2016 Beginning Status of the BB:
2397 Members, 7727 Surname Entries, 5487 Query Board Entries, 16 Staff Members

2016 Ending Status Of The BB:
2493 Members, 7990 Surname Entries, 5576 Query Board Entries, 13 Staff Members

2016 Growth:
96 Members, 263 Surname Entries, 89 Query Board Entries, -3 Staff Members





As for a Year-End Count of BH&R Honorees documented on the BH&R sub-site, the count last year at this time, was 19,999. As of December 26, 2016, the count had increased by 1,254 to 21,253. My congrats to project leader Frank Paukowits and teammates Bob Strauch and Margaret Kaiser.





As for Access to the BB website, below are various monthly statistics for 2016 (substituting December of 2015 so I can present a complete 12 months).


2016
Unique
Browser of Visitor
Operating System of Visitor
Month
Visitors
MS/IE
Firefox
Safari
Chrome
Other
Windows
Macintosh
Linux
Unknown
Dec 2015
8,286
6%
37%
22%
34%
1%
64%
26%
9%
2%
January
8,623
7%
35%
22%
35%
2%
65%
20%
12%
2%
February
7,803
3%
38%
23%
35%
1%
64%
24%
10%
2%
March
8,424
4%
37%
20%
39%
1%
65%
24%
10%
2%
April
7,443
5%
38%
19%
37%
1%
68%
22%
8%
2%
May
7,010
3%
41%
18%
36%
1%
69%
20%
9%
2%
June
7,585
4%
37%
19%
39%
1%
64%
22%
9%
5%
July
8,012
4%
32%
25%
37%
2%
60%
27%
10%
3%
August
10.006
4%
33%
21%
41%
1%
62%
24%
12%
2%
September
8,370
3%
33%
19%
44%
1%
66%
22%
10%
2%
October
9,778
3%
43%
15%
38%
2%
68%
19%
8%
6%
November
12,117
2%
39%
21%
37%
2%
64%
23%
11%
2%
Average
8,626
4%
37%
20%
38%
1%
65%
23%
10%
3%
As you can see, we had two months exceeding 10,000 unique Visitors and averaged 8,626 a month for the year (over 283 per day), though this was actually a slight drop in visits per month (down 291) from 2015.

Like last year, usage of Microsoft's Internet Explorer (IE) Web Browser continues its slide into oblivion: only 4% this year from 8% last year, 19% two years ago, 41% three years ago and over 50% in prior years. Google Chrome continues its rise, with an increase of 9% from 29% last year. Safari again rose 1% while Firefox/Mozilla sustained most of a corresponding 10% loss. Unlike prior years, I have combined Firefox with Mozilla, as Firefox is merely a specific implementation of the underlying Mozilla architecture.

As for Computer Operating Systems, our visitors continue to predominantly use Windows-based computers (65% on average), with the Mac and Linux (Unix) operating systems trailing quite distantly (but up 3 and 1%, respectively, over last year).





About the BB Staff: As I have noted many times, the BB staff is a fluid collection of individuals who, over varying tenures, voluntarily give back to our community a bit of what they have learned while on their personal journey of family-history discovery. Like in previous years, we lost a few long-term staff members but gained some new contributors in return.

In January, I announced that Johnny Santana was joining the staff as Members Editor, replacing Hannes Graf who had to retire in December 2015. In May, Steve Geosits, co-Croatian Burgenland Contributing Editor for nearly 10 years, chose to retire from the BB, while in the same month, Julia Szent-Györgyi offered her assistance with reading and translating Hungarian records (though not as a full-time staff member). In August, Mary Reilly, our E-mail List Manager for nearly six years, informed me that she needed to resign due to family issues.

Thus at this point, the staff consists of 13 individuals, two of whom, Fritz Königshofer and Tom Glatz, were on Gerry Berghold's first formally-identified staff of 11 (as reported in the Dec 1998 newsletter). Over time, 31 different individuals have served (though Hannes Graf has the distinction of serving over two separate intervals, thus being both the 16th and 29th sequential staff members and having retired twice!).
In order of joining the staff, these are the current 13 staff members: Fritz Königshofer, Tom Glatz, Tom Steichen, Klaus Gerger, Bob Strauch, Margaret Kaiser, John Lavendoski, Frank Paukowits, Emmerich Koller, Alan Varga, Wilhelm Schmidt, Terry McWilliams, and Johnny Santana.

In order of retirement from the staff, these are our 18 retirees: Ernest Chrisbacher, Albert Schuch, Hap Anderson, Bill Rudy, Frank Teklits, Dale Knebel, Gerry Berghold, Anna Kresh, Hannes Graf (1st time), Charles Wardell, Heidi Hermann, Bob Unger, Maureen Tighe-Brown, Ron Markland, Barbara Raabe, Hannes Graf (2nd time), Matt Boisen, Steve Geosits, and Mary Reilly.

I'll close this section by saying that the BB would not exist without the giving, knowledgeable people named in the above two lists! My thanks to all our BB staff members, both former and current, and to those members who help out on an informal basis (thinking of you, Julia!).





BB Website and Organizational Events: Although we did not have any significant website changes or additions this past year (just routine addition or changes of data from members), I'm pleased to recall a few associated items:

►St. Louis Gathering of Burgenländer and Descendants: On Sunday, May 16, the second gathering of Burgenland descendants took place in St. Louis, Missouri. Thirty-one people were in attendance.

►Burgenland Bunch Facebook Page: After some months of confusion, the BB moved its Facebook affiliation to a new home: "The Burgenland Bunch OFFICIAL," found at address: https://www.facebook.com/groups/TheBurgenlandBunchOFFICIAL. Steve Geosits ran the prior BB-affiliated page (now known as The Burgenland Genealogy Group) but wanted to administer it independent of the Burgenland Bunch after he retired from the staff. In response, Jenni Wiggins-Montoya of Minnesota generously offered her relatively new Burgenland-related page and allowed BB Membership Editor Johnny Santana to act as co-administrator and Burgenlanders Honored & Remembered and Burgenland DNA Project founder Frank Paukowits, Vanessa Sandhu (of the Burgenländer enclave of Lehigh Valley region), Rachael Dobšovičová (transplanted New Yorker, now residing in Vienna), and Patrick Kovacs (of Olbendorf, Burgenland) to be moderators. As with the previous Burgenland Bunch Facebook page, membership with the BB is not a requirement, but is welcome.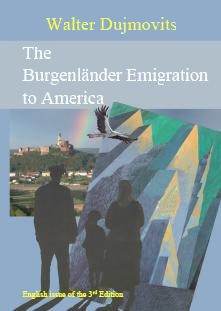 ►"The Burgenländer Emigration to America" (by Dr. Walter Dujmovits): As expected following the outstanding 2014 first-year sales of 761 copies of the book, the sales rate slowed with but with a still encouraging 197 copies purchased in 2015 and 162 in 2016. Current total sales is 1120 copies, so the thousand-book mark easily fell by the wayside in 2016!

As you may recall, the BB sells the book at its wholesale production cost of just $7.41 (plus any tax & shipping), as our goal is wide circulation rather than profit (we earn absolutely nothing from book sales but you get an inexpensive opportunity to learn about the forces that led your ancestors to leave their homeland).

The book is the definitive history of the emigration of Burgenländers to the Americas, written by the leading authority on the subject. The BB remains pleased to have been instrumental in bringing this material to English-reading audiences and we recommend that you treat yourself to a copy, if you have not done so already... call it a Christmas present for yourself!



3) THE YEAR-IN-REVIEW: BB NEWSLETTER

The newsletter had yet another productive year but, again, I am most proud of the many contributions from BB members and staff.

Members Kathie Everhard, Meir Deutsch, Joy Minns, Rosemary Ruffenach, Eszter Tóth, John Klepeis and Patricia Rosa all provided one or more interesting articles, and staff members Tom Glatz and Frank Paukowits did the same.

As always, BB staff members provided ideas for articles or have had parts of their communications with members turned into reports or news items that I wrote. Margaret Kaiser continues to be an exceptional source for article ideas and news items (thanks yet again Margaret!).

When totaled up, there were 27 formal articles (of which, 9 were provided by BB members), 11 Historical BB Newsletter Articles, 68 news items and 9 "humor" items in my President's Corner section, 8 Burgenländische Recipes, 41 Emigrant Obituaries, and some 94 Ethnic Events over the 10 editions published this year (counting this one).

If I had to pick just one of my articles that I was most pleased with, I suppose it would be the Divorce in Circa 1900 Hungary article. In reality, however, I suspect that the articles on Serfdom and/or the Translations of Long-Form Hungarian Records articles were of greater interest to more readers. Among Member-Contributed articles, I struggle in picking a favorite... however, my personal biases make me lean a bit toward Patricia Rosa's article, Her Name was Emilie, but just a bit. But what is most important is your favorites, so feel free to differ from me!

As Editor of this newsletter, I know that providing a year's worth of articles would not have been possible without all the contributions of those I mention above. I am indebted to them and hope you have been entertained and enlightened by their efforts. Again, I say thanks to each and every one of them!





The list below shows the breath and magnitude of a year of the BB Newsletter. If you wish to review any of them, click on the "(Month:Number)" link to go to the appropriate newsletter.

Research Articles
(Jan:263) Proper Peasants: Social Structures
(Feb:264) Divorce in Circa 1900 Hungary
(Mar:265) Proper Peasants: Personal Social Networks
(Jun:267) The Eastern Border of Burgenland
(Jun:267) Bernstein's Edelserpentin
(Jul:268) A Survey of Austrian Emigration to the United States (by Wilhelm Schlag)
(Oct:270) Serfdom: Restrictions on Travel, etc. (Part I)
(Nov:271) Serfdom: Restrictions on Travel, etc. (Part II)

Basic Information
(Jan:263) BH&R Hits 20,000 Magic Number
(Jan:263) A Viennese Mystery (or Two or Six)
(Feb:264) Comments About the New Ancestry.com
(Mar:265) Draßburg War Memorial Monuments
(May:266) Bildein 800th Anniversary
(Nov:271) Bus Tours in Burgenland

Member-Contributed Articles
(Feb:264) Discovering the Burgenland of Our Ancestors (by Kathie Everhard)
(May:266) Great-Grandma's Fur Coat (by Rosemary Ruffenach)
(Jul:268) Croatian Roots... A Trip Report (by Joy Ostovitz Minns)
(Jul:268) Family Search Excursion: 1–3 May 2016 (by Eszter Tóth)
(Aug:269) BG 60th Anniversary Trip Report (by Tom Glatz)
(Aug:269) The Klepeis Family History (by John Klepeis)
(Oct:270) Her Name was Emilie (by Patricia Rosa)
(Oct:270) Remembering the Past when We still had Our Jewish Neighbors (by Meir Deutsch)
(Nov:271) Travel to Austria (by Frank Paukowits)

Member Assistance
(Mar:265) Translation of a Long-Form Hungarian Civil Birth Record
(May:266) Translation of a Long-Form Hungarian Civil Death Record
(Jun:267) Translation of a Long-Form Hungarian Civil Marriage Record
(Aug:269) So What Happened to Great-Grandmother's Land?

Historical BB Newsletter Articles
(Jan:263) South Burgenland Herrschaft - Batthyány Family & Castle
(Feb:264) Changes Affecting My Status as BB Editor & Coordinator (Gerry Berghold)
(Feb:264) Sachertorte vs Imperialtorte vs Strudel (Gerry Berghold)
(Mar:265) Emigration Articles from the "Volksfreund" - Early 1900's
(May:266) Burgenland Deed Changes (from Klaus Gerger)
(May:266) Croatian Origins in the Eisenstadt (Oslip) Area
(Jun:267) Surnames Ending in "Its" Again
(Jul:268) Events & Issues Leading to Burgenland Emigration
(Aug:269) Transdanubia (Dunántúl) - Mother of the Burgenland (by Gerry Berghold)
(Oct:270) Burgenland Counties (by Gerry Berghold)
(Nov:271) What if the Turks had taken Vienna in 1683? (by Gerry Berghold)


4) ETHNIC EVENTS

LEHIGH VALLEY, PA

Sunday, January 8: German Christmas Service at St. John's Lutheran Church in Emmaus. Info: www.stjohnsemmaus.org

Saturday, January 14: Eisbeinessen at the Reading Liederkranz. Info: www.readingliederkranz.com

Sunday, January 15: Schneeball at the Lancaster Liederkranz. Music by Maria & John. Info: www.lancasterliederkranz.com

Saturday, January 21: Schnitzelfest at the Reading Liederkranz. Info: www.readingliederkranz.com


NEW BRITAIN, CT

Friday, January 6, 7 pm: Heimat Abend. Austrian Donau Club, 545 Arch Street, $3. Music by Joe Rogers and his band.

Friday, January 13, 7:30 pm: Heurigan Abend. Austrian Donau Club, 545 Arch Street, $3. Music by Schachtelgebirger Musikanten.


5) BURGENLAND EMIGRANT OBITUARIES (courtesy of Bob Strauch)

Edmund Traupmann



Edmund Traupmann, 90, of Oakland, New Jersey, passed away peacefully on November 29, 2016.

Born and raised in Glasing, Burgenland, Austria, Mr. Traupmann came to the United States in 1946, settling initially in Passaic. He then lived in Clifton and then in Garfield from 1958 to 1981 when he moved to Oakland, where he resided since. Prior to retiring in 1989, he had been employed as a Chemical Operator Supervisor with BASF, formerly Fritzsche, Dodge & Olcott, in Clifton.

He was a parishioner of Holy Trinity Roman Catholic Church in Passaic, where he was a member of the Golden Agers and the Holy Name Society. He was also a member of the Burgenländer Sick and Benefit Society.

Mr. Traupmann was predeceased by his beloved wife, Helen (née Fetz) in 2005 as well as by two brothers: Alois and Herbert Traupmann.

He is survived by his two devoted sons: Edmund Traupmann and his wife, Agraphany, of Whitehouse Station and Walter Traupmann and his wife, Renee; a dear brother, John Traupmann, of Garfield; and five cherished grandchildren: Mark, Kevin, Monica, Lucas and Shzanne.

Funeral services will be Monday 9:15 am from the Bizub-Quinlan Funeral Home, 1313 Van Houten Avenue, Clifton and 10:00 am at Holy Trinity RC Church, cor. Hope Avenue and Harrison Street, Passaic. Entombment Calvary Cemetery Mausoleum, Paterson. Visiting Sunday from 2-6 pm.



Berta Koller (née Marakovits)

Berta Koller, 77, of Clifton, New Jersey, passed away peacefully on December 10, 2016.

Born in Punitz, Austria, Mrs. Koller came to the United States on February 9, 1959, settling in Clifton before moving to Hasbrouck Heights and then back to Clifton, where she resided since. She was an exceptional homemaker and a devoted wife, mother and grandmother.

Mrs. Koller and her husband, Alois, were married at Holy Trinity Roman Catholic Church in Passaic and still attended the German Masses. She was also an active member of the Burgenländer Society, helping to organize their meetings and coordinate their events. She was a faithful parishioner of St. Clare Roman Catholic Church in Clifton.

Mrs. Koller is survived by her beloved husband of fifty-five years, Alois Koller, of Clifton; her two devoted daughters: Gertrude Caradonna and her husband, Salvatore, of Flanders and Lisa Consulmagno and her husband, Edward, of Pompton Plains; her dear brother Stefan Marakovits and his wife, Theresia, of Sulz, Austria; her cherished sister Maria Geitl and her husband, Friedrich, of Steiermark, Austria; and three adored grandsons: Edward, David and Daniel. She was predeceased by a sister, Rosalia Ebner.

Funeral services will be Wednesday 10:30 AM from the Bizub-Quinlan Funeral Home, 1313 Van Houten Avenue, Clifton and 11:15 AM at St. Clare RC Church, 31 Allwood Road, Clifton. Entombment to follow at Calvary Cemetery Mausoleum, Paterson. Visiting Tuesday 4-8 PM. In lieu of flowers, mass cards or memorial contributions to St. Clare RC Church or to the John Theurer Cancer Center ((www.jtcancercenter.org), 92 Second Street, Hackensack, NJ 07601 would be preferred and appreciated. Please visit www.bizub.com for driving directions and online condolences.

Published in The Record on Dec. 12, 2016



Rudolph Ehritz

Rudolph "Rudy" Ehritz, 80, of Northampton, Pennsylvania, passed away peacefully December 18, 2016.

He was the loving husband of 45 years to the late Joan (Fandl) Ehritz.

Born in Allentown and raised in Krobotek, Austria, he was the son of the late Robert and Theresia (Wind) Ehritz.

Rudy returned to the US as a brass band musician. He worked as a butcher for A&B Meats for 26 years and then for Hercules Cement. Rudy enjoyed traveling, gardening, landscaping and cooking. He will be deeply missed by his family and friends.

Survivors: Barbara & husband Leonard Carosiello of West Brandywine, Charles Ehritz & wife Alice of Allentown, Jacqueline & husband Juan LaTorres of Allentown, Stephen Ehritz & wife Jo-Anne of Walnutport; Grandchildren- Dean, Dustin, Josephine, Jenavieve, Stephen, Dylan and Joe; Sister- Theresia Ehritz of Austria.

Services: A viewing will be held Friday 9:00-10:30AM in Kohut Funeral Home, 950 N Front St. Allentown. Mass to follow at 11AM in St John the Baptist Slovak Catholic Church 924 N Front St. Allentown. Burial to follow in Assumption of the BVM Cemetery, Northampton. Contributions: Memorial donations can be made to the American Cancer Society or to The Sisters of Sts. Cyril and Methodius, Danville, PA.

Published in Morning Call on Dec. 21, 2016



Emma Veres (née Halwachs)

Emma H. Veres, 94, of Granite City, Illinois, passed away on Dec. 26, 2016 at Gateway Regional Medical Center in Granite City.

Born on Oct. 17, 1922, in Grafenschachen, Austria, she was a daughter of the late Ignatz and Emma (Seier) Halwachs.

Emma was a partition assembly operator for Owens-Illinois (Georgia-Pacific), retiring in 1985. She was a member of Holy Family Catholic Church in Granite City, Ill., and in her free time she enjoyed spending time with her family and friends. Emma will be remembered for her kind heart and all the special times she shared with her family and friends.

In addition to her parents, Emma was preceded in death by her husband, Joseph P. Veres Jr., whom she married on Oct. 25, 1941; her son, Joseph P. Veres III; brothers, James Halwachs, Louis Halwachs, and John Halwachs; and a sister, Shirley Powell.

She is survived by, and will be missed by, her son, John (Annetta) Veres of Wilsonville, Ill.; daughter, Delores (Joseph) Kube of Florissant, Mo.; grandchildren, Linda (Dan) Vanderbeck, Kevin Kube, Justin (Sarah) Veres, Gary (Gretchen) Best, Julia fiance, Jason), Scott (Victoria) Best, and Joel Veres; great-grandchildren, Robin Vanderbeck, Rachel Vanderbeck, Dylan Veres, Eric Wills Jr., Parker Wills, Issac Veres, and Harper Veres; brother, Herb (Trudy) Halwachs; sister, Josephine Conder; and numerous nieces, nephews, cousins and many other close family members and friends.

Memorials are suggested to the Alzheimer's Association or the American Diabetes Association. Visitation: Friends may visit from 5 to 8 p.m. on Wednesday, Dec. 28, 2016 at Irwin Chapel, 3960 Maryville Road, Granite City, Ill. Funeral: In celebration of her life, services will be held on at 10 a.m. Thursday, Dec. 29, 2016 at the funeral home. Burial will follow at Calvary Catholic Cemetery in Edwardsville, Ill.

Published in Belleville News-Democrat on Dec. 28, 2016


END OF NEWSLETTER (Even good things must end!)


NOTICE (Terms and Conditions): The Burgenland Bunch (BB) was formed and exists to assist Burgenland descendants in their research into their heritage and, toward that end, reserves the right to use any communication you have with us (email, letter, phone conversation, etc.) as part of our information exchange and educational research efforts.
• If you do not want your communication to be used for this purpose, indicate that it is "confidential" and we will abide by that request.
• Correspondents who communicate with the BB without requesting confidentiality retain their copyright but give a non-exclusive license to the BB allowing us to forward to BB members, publish in our monthly newsletter or on our website, and/or subsequently and permanently archive all or parts of such communications.

The Burgenland Bunch homepage (website) can be found at:
http://www.the-burgenland-bunch.org/

Burgenland Bunch Newsletter, copyright © 2016 by The Burgenland Bunch
All rights reserved. Permission to copy excerpts granted if credit is provided.