The
News
Dedicated to Austrian-Hungarian Burgenland Family History

THE BURGENLAND BUNCH NEWS - No. 241
March 31, 2014, © 2014 - The Burgenland Bunch - all rights reserved

Editor: Thomas Steichen (email: t_steichen@comcast.net)
Archives at: BB Newsletter Index

Our 18th Year. The Burgenland Bunch Newsletter is issued monthly online. It was founded by Gerald Berghold (who retired Summer 2008 and died in August 2008).



Current Status Of The BB:
* Members: 2238 * Surname Entries: 7411 * Query Board Entries: 5268 * Staff Members: 17


This newsletter concerns:

1) THE PRESIDENT'S CORNER

2) THE BURGENLAND MIGRATION TO THE LEHIGH VALLEY:
NATURALIZATION RECORDS OF LEHIGH COUNTY

3) COULD HISTORY HAVE DIFFERED? (by Fred and Peter Schneidinger)

4) C.A. MACARTNEY'S 1937 BURGENLAND (part 1)

5) CROATIAN FOLLOW-UP TO "CAN YOU READ IT?"

6) HISTORICAL BB NEWSLETTER ARTICLES:
- BOCSKAY REBELLION (1605) and LOSS OF GENEALOGICAL RECORDS
- DATES ON OLD CHURCH RECORDS

7) ETHNIC EVENTS

8) BURGENLAND EMIGRANT OBITUARIES (courtesy of Bob Strauch)

1) THE PRESIDENT'S CORNER (by Tom Steichen)


Concerning this newsletter, after my mutterings here in my "Corner," we start off with an article about The Naturalization Records of Lehigh County, courtesy of Connie Hellerich Schield, who shared a couple of articles by or about her father, Dr. Mahlon H. Hellerich, who the Archivist of Lehigh County, PA, from 1974 to 1984. Mahlon developed an interest in the Burgenland emigration... and this article tells about some of his research.

We follow with a cross-Atlantic conversation by cousins Fred and Peter Schneidinger who wonder, Could History Have Differed? if the Habsburg monarchy had survived WW-I.

Thereafter, I offer a review of C.A. Macartney's 1937 opinions about Burgenland. I found his pre-WW-II viewpoint insightful, so much so that my review will be spread across two newsletters; look for the second part next month.

Article 5 is a continuation of the member-assistance effort we began in Newsletter 239, wherein we were challenged to read and translate some difficult texts; this month, we resolve the Croatian part of "Can You Read It?"

The remaining articles are our standard sections: Historical Newsletter Articles, and the Ethnic Events and Emigrant Obituaries sections.





Changes to the BB Website: We were recently informed that PicoSearch, the provider of the site search capability we use on our website, is "closing its service on July 1, 2014." We had (and still have) "search" boxes on our homepage, the surnames page and the BH&R homepage. While there was not a need to quickly transition our tool given the July 1st date, we did so anyway.

The new search capability is provided by www.freefind.com and it allows us to recreate all the search capabilities we had plus add some new capabilities. The "price" for this, however, is that the FreeFind search results page shows some advertising, something our PicoSearch tool did not do (note, though, that my speculation for why PicoSearch is shutting down is that it did not bring in enough revenue... too many free accounts with no income stream). However, so far I have found these ad's to be relatively unobtrusive and mostly for services related to FreeFind. Nonetheless, if you use the search tool and find inappropriate ad's, please let me know so I can complain or even change services.

As an example, I'll insert the search tool below and talk about its capabilities.



[The above is an active search box so, if you are reading this online, you can follow along with me (or do an actual search from it).]

The "Enter Keywords here..." box should be obvious. It is where you enter the text you are interested in finding. Note that, in its default form, the keywords are not case-sensitive nor accent-sensitive, so AlsóSzölnök is the same as alsoszolnok. Also, word stemming is turned on, which means multiple forms of a word are found by a single search term. For example, emigrate also finds emigrated, emigrating, emigration, emigrant, emigrants, etc. You can turn this off in "Advanced Search" if you so desire.

The Keywords box also allows special characters (keyword modifiers) to be included to modify the search. Click the "Search Tips" link to read about these capabilities.

The gray

button is what you click to initiate the search.

The next box, showing "Match ALL words" by default, also allows option "Match ANY word." The first requires that, when you enter multiple keywords, that all keywords must be present on the page to be included in the results. The other option returns pages that have any one or more of the keywords on the page.

If that does not suffice, the "Advanced Search" will find pages based on any combination of "all of these words" and "this exact phrase" and "any of these words" and "none of these words." However, these are all just subsets of the possibilities that the keyword modifiers described in "Search Tips" allow.

The last box, showing "Search ALL of the BB Site" by default [the default may differ depending on which page you find the search box], allows options to limit the search to specific pages on our website. The other subset options are "Search BB Newsletters only", "Search BB Members only", "Search BB Surnames only", "Search BB Villages only", "Search BB Houselists only" and "Search BH&R only."

We had a subsetting feature in our old search tool and I often used this option to limit my search to BB Newsletters, as I knew that was where I was trying to find something.

Despite the "ALL" nomenclature in the default search option, there are pages on the BB website that are not searchable (by design). Those pages are usually technical or graphic or have no data worth searching. This is also true of the other subset options, in that some pages logically within those subsets have been excluded by design. However, currently there still are 1,138 html documents indexed and included in the BB site search.

The last item to note is the link labeled "Index." This is a complete list of words currently found on the searchable pages on the BB website. So, if you can't find the word you want, look at the list to see if we have some strange spelling variation... but be warned, the list is huge!





This was not the only change to the BB website... you may recall that the BB website hosts an Archive of Historical BG Newsletters (older than five years). The archive files are pdf images and include all newsletters from its founding in 1956 up to a rolling five years ago. We originally implemented the archive early last year, so the initial years included were 1956 to 2007; we have now added the 2008 editions.

However, since we were thinking about site search capability, we also added the ability to search these pdf files via Google. Such a search was always possible in Google but you needed to do the search off-site, directly in Google, and had to know a bit about Google's search operators to limit your search to within those files. Our old site search tool did not support searches within pdf files and, although our new tool does allow pdf searches, the size limitations imposed by the free version preclude searching those files. So instead, we have implemented an on-site Google search box on our BG Archive page that limits itself to only these newsletter files.

The Archive and its new search tool are accessible from the BB homepage via link: Burgenländische Gemeinschaft Newsletter Archive.





Lastly, a little work was done on BH&R, with the main item being the split of Illinois into multiple alphabetic sections. With over 2400 honorees, the prior single Illinois file had become too cumbersome. However, all parts of the site were touched in some way, mostly to correct small formatting errors or make the underlying html code more efficient. By the way, although we quite recently celebrated the 15,000th honoree in BH&R, the latest count is already some 600 more!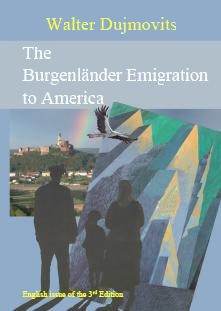 Update on book "The Burgenländer Emigration to America": As I will do for a while, here is this month's update on purchases of the English issue of the 3rd edition of Dr. Walter Dujmovits' book "Die Amerika-Wanderung Der Burgenländer."

As of March 30, 456 copies had been purchased and the book is ranked at #700, meaning fewer than 700 books among the hundreds of thousands on Lulu Press, Inc. have sold more. The book is available for online purchase for a list price of $10.45, plus tax & shipping (see the BB homepage for a link to the information / ordering page and for any current discounts).

We hope all of you who have purchased it have found the process acceptable and the reading great!




On a related note: As speculated, due to the nearness of their publication deadline, the "Österreich Journal" delayed their presentation of Walter's book until Edition # 129, published April 1. Their article appears in the subsection called the "Burgenland Journal" and is, of course, in German, as this is a German-language online and pdf monthly magazine. Again, if you are interested in seeing their magazine, downloadable pdf-based editions can be found at www.oesterreichjournal.at; The articles from the current edition are also available online in html-format at www.oe-journal.at. We thank the Journal for spreading the word!

[Ed. note, added 4/7/2014: The article appears only in the pdf versions of the Österreich Journal, dated April 4, and located on page 81. It is a nice article, though we became the Burgenland "Banch" in one spot (at least that does not translate into anything!). Apparently, not all articles are available on the html-format section (which was published on April 1).]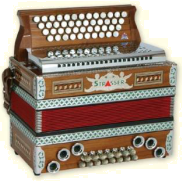 Button Accordian Jam Session: Bob Strauch reports that the weekly Friday night Button Accordian Jam Session in the Lehigh Valley has moved from the Coplay Sängerbund to the Veterans of Foreign Wars (VFW) Hall in Northampton (1204 Main Street).

As the flyer says: Hear all your old American, Austro-Hungarian and German favorites: polka, waltz and more!

Featuring Joe Weber and Emil Schanta (alternating weeks) and accompanying accordion players.

Fridays, 8–11 pm ($2 Donation, open to the public!) Refreshments available at lower bar. Food orders gladly accepted!





New Austro-Hungarian (Habsburg Empire) Map:

Georg Marlovits wrote to say: "Hello Mr. Steichen, you should make this superb Austrian-Hungarian map available to your members and site visitors in the link section: http://mapire.staatsarchiv.at/en/."





On that webpage is the Mission Statement of the website:
The purpose of this site is to publish historical maps of the Habsburg Empire and the Austro-Hungarian Monarchy. This magnificent archival content is world-wide unique in sense of antiqueness, resolution and artistical implementation. Our main goal is to create an international collaboration to make this content available to the world in a common interface using the latest GIS technologies.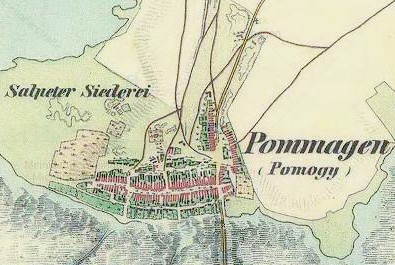 The particular (composite) map presented on the page is a three-layer map consisting of an underlying modern Google map, to act as a guide, a middle layer consisting of the Second (also known as Franciscan) Military Mapping Survey of Austria-Hungary (1806-1869), scaled 1 to 28.800, and a top layer of the more-detailed cadastral maps, scaled 1 to 2.880.

The Second Military Survey is outstanding, regarding data content, drawing features and aesthetic appearance. The cadastral maps are even more detailed, down to the placement of houses, and are quite colorful and artistic, depending on the area shown. This cadastral layer only shows when you zoom into a particular area.





I wrote back to Georg (in part): Hi Georg, I have seen these maps before... but the earlier implementation worked so poorly that they were very frustrating to use, often locking up before you could find what you wanted. This implementation seems to work much better so is worth drawing attention to it. I will look into adding a link of some form to it.

Currently on the BB website is a link to the 3rd Military Mapping Survey of Austria. The 3rd is less artistic (mainly because it does not layer in the cadastral maps), but is still quite informative. Thanks for the heads up!





A link to the new map has been added to the BB's "Hungarian Maps" page at http://www.the-burgenland-bunch.org/Hungary/Hungary_Maps.html.





Northampton's "Edelweis Haus" Open Again: Richard Schmaldienst, Bob Strauch and Christine Buskaritz all wrote to tell me that the Edelweis Haus in Northampton has reopened under new ownership.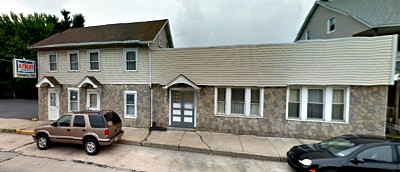 Tanya Hamlin and John Karpyn purchased the bar from Joe Unger, who in recent years would only unlock the doors on Saturdays to keep the liquor license current. His parents, Theresia and Alois Unger, Austrian immigrants from Strem, bought the bar in 1972 and named it Edelweis Haus. Alois died in 1991 and Theresia in 2006.

Bill Landauer, in his article in The Morning Call, said, "For the better part of a century, Edelweis Haus was more than a neighborhood tavern. It was a cultural epicenter. Local cement workers punched out, carried lunch pails home and ambled down to Edelweis Haus to eat strudel, dance polkas and, for a few hours, forget that home in Germany or Austria was so far away."

But clearly it is not going to be the same Edelweis Haus... upscale bottled craft brews, a wine list and specialty martini's are featured and the entertainment leans toward "new bands, comedy, games and something different every night." The featured artist, according to the website, is Brian Kibler of Northampton, a guitar player in the Alternative/Indie Pop Rock genre. The menu is currently restricted to salads, sandwiches and wraps but will be expanded when a kitchen upgrade is completed in 6-8 months. The owners hope to serve German cuisine once the kitchen is ready and want to embrace its past heritage... but no polka bands are on the schedule (yet).

Christine Buskaritz, when she wrote to me, said: "We were in there last week after they opened and the inside looks as if it hasn't changed a bit! ...I'm very excited that the bar has re-opened!"

See www.edelweishaus.com for more info.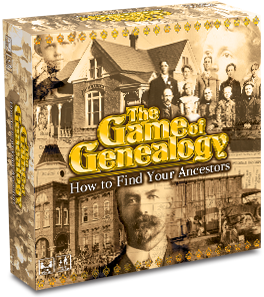 New Genealogical Board Game: Michael Spahitz, owner of MJS Creations (http://www.mjscreations.com), the designer of the BB logo and some of the maps on the BB website, wrote to say (in part): Hi Tom! I just finished a game design for a customer that I think may benefit a group of genealogists! I thought it might be a great idea to post it on the Burgenland Bunch website. The game info is as follows: http://thegameofgenealogy.com.

While we generally do not endorse commercial products on the BB website or in our newsletter, that does not mean we won't draw your attention to those products (or restuarants/bars; see above) that fit into our Burgenland ethnic and genealogical world. Besides, Mike has been a member and good friend of the BB from its early days and we proudly credit his work for the BB on our homepage. So, if the game interests you, give it a look. I'm sure you can decide for yourself if it is worthwhile.





Gladiator School At Carnuntum Digitally Recreated: A few years back, Richard Potetz and I presented an article entitled "The Amber Road" (Newsletter No. 222, 30 June 2012), that spoke of the Amber Road's history and the Roman influence on the Burgenland region during the first few centuries A.D. As part of that article, we mentioned the surviving Roman ruins at Carnuntum (near the Danube), which included a large amphitheater. We also mentioned the recent (2011) discovery, via land-penetrating radar, of a large gladiator school complex near the amphitheater.

Richard writes (this past month): "Hi Tom, There is a great video in this article on the Carnuntum gladiator complex: http://www.livescience.com/43709-ancient-gladiator-school-found-in-austria.html. The video gives you a much better view of that place. What we said about that place in the Amber Road article is confirmed. Richard"

I replied to Richard saying (in part): "Indeed, Richard, it is interesting how they build the reconstruction from the radar imaging. There are also other, earlier videos online, if you dig a bit for them."

I have chosen to embed the 3-minute video Richard mentioned in this note. Since there is no explanatory voice-over (there is dramatic music), please note that the video starts with the ruins of the amphitheater, digitally recreates it, then shows the land-penetrating radar images of the nearby gladiator school before digitally recreating and then animating the school.



I hope this helps indicate the large Roman population/garrison and equally large commitment and influence the Romans must once have had in the area.





Recipes from the German/Austrian cookbook of the Austria Donau Club: We are still waiting for Frank Paukowits to regain use of his computer room (currently domiciling a new grandchild). Recipes will return...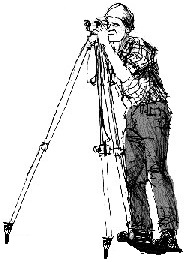 Joke of the Month: This one has nothing to do with genealogy or history... but if you are from Minnesota (like me), or live there now (not like me), then you know about the Ole and Lena jokes, so I'm sure you will appreciate it (but if not, I'll blame Margaret Kaiser for sharing it with me!).

Here goes:
Government workers came to Ole's farm and said they were doing some surveying. When they were done, they said they had some bad news: "We discovered your farm is not in Minnesota; it is actually in Wisconsin!" Ole looked at Lena and said, "That's the best news I've heard in a long time. I just told Lena this morning that I don't think I can take another Minnesota winter."

2) THE BURGENLAND MIGRATION TO THE LEHIGH VALLEY:
NATURALIZATION RECORDS OF LEHIGH COUNTY

Originally published in the "Pennsylvania Ethnic Studies Newsletter" of the Pennsylvania Ethnic Heritage Studies Center, University Center for International Studies, University of Pittsburgh. January, 1976.

[Ed Note: BB member Connie Hellerich Schield, who wrote article A Short but Meaningful Trip to Burgenland for BB Newsletter No. 239 (31 Jan 2014), also shared some articles written by or about her father, Dr. Mahlon H. Hellerich (1919-2010). Dr. Hellerich was a History professor and, from 1974 to 1984, also the Archivist of Lehigh County, PA. As you will see from the article below, he had an avid interest in Burgenland, being married to a daughter of Burgenland emigrants. We thank Connie for sharing this article.]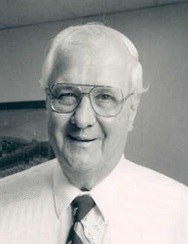 Historically valuable information on people from villages in the Burgenland and other parts of Austria who migrated to the Lehigh Valley is being uncovered by Mahlon H. Hellerich, Archivist of Lehigh County, as he examines the naturalization records in the prothonotary's office of Lehigh County.

The collection of petitions for naturalization is kept in bound volumes in the office and the earliest petition is dated December 6, 1907. The petitions contain the following information about the petitioner: date of birth, place of birth, date of emigration and arrival in the United States, marital status, occupation, name of spouse and place of spouse's birth, names and birth dates of children, and place of residence in Lehigh County. Through these records, it is possible to trace the petitioners from their place of birth in Europe to their neighborhood in Allentown or Lehigh County at the time they petitioned for naturalization.

Mr. Hellerich has completed a study of the first 150 petitions, which extend from December 1907 to September 1911. Of this number, 35 petitioners were born in villages and towns in the present state of Burgenland, Austria, while an additional 13 were either born in what was then the Austrian Empire or were persons with German surnames born in Hungarian villages, Mr. Hellerich says that this gives us a clear indication of the heavy flow of emigration from the Burgenland and other parts of Austria to Lehigh County immediately prior to World War I. He points out that in this period almost one-third of those petitioning for naturalization came from Austria.

The information on petitioners' occupations shows that 1 became a merchant, 1 worked as a brick manufacturer, and 33 were employed in manufacturing. Of these 33, 16 were pursuing traditional trades which they probably learned in their native land. These included bricklaying, cabinet making, carpentry, shoemaking, brewing, tailoring, and cooperage. However, the information on occupations reveals that others were pursuing new trades required by employment in American factories; included were a wire puller, metal polisher, machinist, and brass worker.

Mr. Hellerich's research shows that 30 of the 35 immigrants lived in Allentown, with about half residing in the First Ward and some others in the Sixth and Ninth Wards. Mr. Hellerich speculates that many of those who lived in the First Ward became members of St. Peter's Evangelical Lutheran Church and were the founders of such social clubs as the Allentown Liederkranz, the Allgemeiner, and the Harugari. Other data indicate that 31 of the men were married. Eleven married women from their native villages while 19 married women from nearby towns and villages. Furthermore, almost all of the petitioners came from villages located in the southern Burgenland.

Mr. Hellerich points out that, unfortunately, these materials do not provide information about all immigrants. This is particularly true of women who remained unmarried, because during this period no unmarried women applied for naturalization. Moreover, while the records give information about the wives of the petitioners, they do not list the women's family names. Mr. Hellerich concludes, however, that naturalization records are a valuable source of information. He says the records give a unique picture of history, for "they describe an emigrant group whose members lived close to one another, who were successful in using skills learned in the native land in shops and industries in their adopted land, who married within the ethnic group, and who became citizens of their adopted country."

Because of the valuable information which Mr. Hellerich was able to discover and examine, he suggests that other students of ethnic history may wish to utilize similar records in other counties of the state.


3) COULD HISTORY HAVE DIFFERED? (by Fred and Peter Schneidinger)

Editor: BB member Fred Schneidinger and his Austrian cousin, Peter Schneidinger, offered to share with the Burgenland Bunch an "e-conversation" between them concerning whether WW-II history, in the form of Adolf Hitler and the Third Reich, would have occurred if the Habsburg monarchy had survived WW-I. As Fred says to Peter, "although not specifically about Burgenland, the membership may be very interested in the thoughts of both you, an Austrian, and me, a 3rd generation American, indeed related and with the same last name. After all, we are both relatively the same age (post-war 'baby-boomers,' as they call them here; born pre-1964)."

With some editing to remove comments unnecessary to the main discussion, I have chosen to present their discussion here: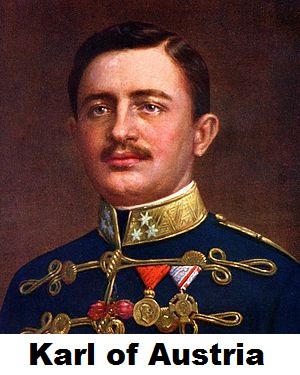 Fred writes to Peter: I hope you are well. Do you know that the Church has beatified the last Emperor of Austria, Karl, for his upright actions at the end of the 1st World War? Maybe the rise of Hitler could have been prevented had Austria retained a stable monarchy...we'll never know.





Peter replies to Fred: I am well, thank you. - Yes, I know. The ceremony took place on October 3, 2004, and caused controversial discussion here in Austria. Your thoughts are very interesting and I would like to discuss this issue further with you. I am interested in history, especially of the time after 1800.





Fred: Ironically, I have more interest in European history than American history because my roots are more European than American! (Most of our family arrived here after 1900.) I was always interested in royalty, too, and am very Catholic as well; I still think about the Russian Tsar and his family being shot by the Bolsheviks.





Peter: It is an interesting thought of yours to ask if "the rise of Hitler could have been prevented had Austria retained a stable monarchy." At least after WW-I, aristocracy had not so many friends in Austria. You mentioned a "stable monarchy." I think that Austria-Hungary (as well as other nations) lost its stability a long time ago as a result of the many conflicts and crises which were caused by the expansion policy of imperialism during the past decades. Monarchies (as well as dictatorships) generally act without having to worry about the opinions of their peoples. At least, many of the monarchies and all of the dictatorships have been doing so for the past centuries. At the end of the 19th century, Europe and large parts of the world were destabilized. The beginning of World War One only had been a question of time and the assassination of Archduke Franz Ferdinand was only the trigger. After WW-I, both Germany and Austria (or the remainders of them) found their way into democracy. Better to say: They found their way out of monarchy. Also since Austria and Germany had lost the war, the nations were far away from stability. But no wonder that people wanted to get rid of an Emperor who led the nation into an unwanted war. Monetary devaluation, unemployment and the global economic crisis (Black Thursday at the New York Stock Exchange...) led deeper and deeper into a situation which enabled the rise of a person like Hitler. I think that would have happened no matter if Austria had retained its monarchy. What could have been done by an Emperor to establish stability and to prevent another (the second) world war?





Fred: I don't pretend to know all the "ins and outs" of European history, and am not going to second-guess you and your family who lived that history. On the other hand, I, as an interested person from the outside, have some observations. I feel that the horrors and the trauma of the 1st World War had an effect on an enlightened young Karl that, given the chance, he would have accepted a limited constitutional monarchy (like the British have), which allows greater freedom for the people. He would have, then, with public opinion with him, been in a better position to resist the likes of Hitler, who wasn't that popular among good Catholics in Austria. (Of course, the multi-national aspect of Austria and Hungary being a dual monarchy was bound to fail... I think one country was enough.) I never thought you were that interested in history as much as you are in science; it's been a pleasure to discuss these "what ifs" with you!





Peter: As usual, everyone who experienced war may have an own point of view as a result of his attitude, his political orientation and if his nation won or lost this war. Same events may be evaluated differently by different people. I agree with you, that Karl would have tried to resist Hitler… if he was in the position to do so. From the end of the war to the beginning rise of Hitler, it only took three years. To calculate the "what ifs," we have to assess many details. After the fall of the monarchies (Kaiser Wilhelm II had to abdicate two days before Karl), the European nations were completely politically destabilized. Because of this vacuum of power, it was quite easy for people like Hitler (and he was not the only one of his attitude) to proliferate. I think it was only a question of time before a person like him came to power. But, I've got to admit that this is an insufficient explanation and we should firstly concentrate on the question: "What would have happened if the Emperors retained their power?" Again, this is a VERY interesting question to me. I will try to figure out some scenarios of "what ifs."




Editor: It is here that Fred proposes sharing the conversation with the BB. The quote from Fred that I placed in the introduction to this article comes from this message (not repeated here).



Peter: I think we should first conclude our considerations. I am sure you are right: Hitler was not very popular among Catholics in Austria. But, Catholic or not, there were many pioneers for Hitler. Many of them without the intention to do so. In 1932, Kurt Schuschnigg became Minister of Justice in the cabinet of Chancellor Karl Buresch or Engelbert Dollfuss. There was already discussed in the federal government openly about the elimination of democracy. In fact, the Christian Social Chancellor Engelbert Dollfuss took advantage of a Parliamentary Rules of Procedure crisis and established dictatorship in Austria step by step after March 1933. The death penalty was abolished in 1920. At the instigation of Schuschnigg, it was reintroduced with the state law of 11 November 1933. There were many smaller or bigger steps done to prepare the rise of Hitler, done by both Catholics and non-Catholics. But, what we are discussing now happened 15 years after the end of WW-I and the fall of the monarchies. We have skipped this long period since the end of the war...



Editor: The conversation ends here, however, I invite you, dear readers, to comment. Clearly, the changes after WW-I were important precipitating factors that eventually led to WW-II ...and those changes and WW-II had substantial effects in Burgenland (including its creation!). But, do you think the continued presence of monarchs and/or monarchy would have pushed History into a different direction? Please do write and present your arguments either for or against this premise.

4) C.A. MACARTNEY'S 1937 BURGENLAND (part 1)

Carlile Aylmer "C.A." Macartney (1895–1978) was a distinguished British academic expert on East Central European history and, in particular, on Hungary's history. He was a research fellow of All Souls College, Oxford, and, from 1936 to 1946, was in charge of the Hungarian section of the Foreign Office Research Department. From 1951 to 1957 he held the Chair of International Relations at Edinburgh University and, in 1974, was awarded the Grand Decoration of Honor in Gold for Services to the Republic of Austria.

In his scholarly works from the early 1930's onwards, he openly criticized the Versailles Settlement because of its "uneven" application of the ethnic principle and the shortcomings of the minority treaties. With the outbreak of the Second World War, as chief adviser to the Foreign Office and contributor to the Hungarian Section of the BBC's Overseas service, he, for a time, appeared to be in a position to facilitate the reorganization of the region (he advocated a return towards Hungary's pre-1921 borders).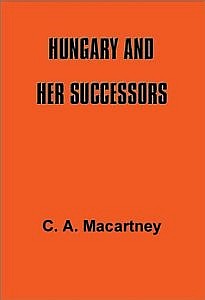 In 1937, he published the book, Hungary and Her Successors: The Treaty of Trianon and Its Consequences, 1919–1937 (C. A. Macartney, Oxford, 1937, 504 pgs). One chapter of this book was entitled "The Burgenland," as Burgenland was one of the "successors" in the title. The book had been placed online at http://www.hungarianhistory.com/lib/macartney2/index.htm, which is where I read the chapter on Burgenland. If you are interested in reading the full chapter, you can do so there. However, because that pdf file had awkward formatting problems, I captured the text and placed a clean, plain-text HTML copy here: Hungary and Her Successors: The Burgenland; you may find this version easier to read.

While there is not a significant amount of absolutely new information in the chapter, I found many little things of interest and found Macartney's pre-WW-II viewpoint insightful, so I thought it worth reviewing for you. My review is split into two parts, with the intro and first four sections of Macartney's chapter reviewed and presented this month and the last five sections presented next month.

Before I start, I'll note that Ágnes Beretzky wrote a review of some of Macartney's work, which she entitled "C. A. Macartney. A Devoted and Frustrated Friend of Hungary (1939–1945); Service in the Foreign Office and the BBC." You will see both his devotion and frustration in the quotes in my review...





Macartney opens his chapter on Burgenland with the phrase, "The Burgenland, as the territory allotted to Austria at Hungary's expense is called..." so immediately you see his sympathies. He follows that with a geographical description of the regions within Burgenland.

In speaking of northern Burgenland, he does his best to say that, geographically, it is no different than Hungary:
Once the terraced vineyards of the modest range dignified by the name of Leithagebirge are left behind, the whole northern Burgenland is merely a corner, divided from the main part by a barrier which is purely political, of the Lesser Alföld of Hungary.
He also notes that, "Northern Burgenland has been an immemorial channel both for trade and invasion."

Of southern Burgenland, he has less to say (at least at this point); however, the following description will lead into more interesting comments later in his chapter:

Broadly speaking, the frontier marks the line between the hills, today assigned to Austria, and the plain, which has been left to Hungary. In medieval times the whole of this area must have been densely wooded, and although much has been cleared for pasture and arable land, large forests still remain. The population is sparse, and there are no towns larger than small market centres.
§ 1 of Macartney's chapter considers The People and History of the Area, beginning with the Romans, then the Germanic tribes, the Avars, the Franks and finally the Magyars in the 900s. He states:

The Leitha appears as the Austro-Hungarian frontier as early as A.D. 1043 while in the south the Lafnitz seems to have become the line between Hungary and Styria about the same date. Thereafter the frontier remained remarkably stable, the gains made by each side at various times seldom proving long-lived.
He backs that last sentence above by describing the temporary changes in the border, all of which eventually reverted to the "historical" border described in the first sentence. Given this, he argues that Hungary's claim to most of the Burgenland was unquestioned, and to the few disputed areas, it was at least strong. However, he has the good grace to say:

Ethnographically, on the other hand, the Burgenland had been mainly German for quite as long as it had been politically Hungarian. The German tribes who succeeded Rome in Noricum and Pannonia were probably swept aside without a trace by the Avars; who themselves occupied the open country in the north, while if any non-Avar population existed in the forests farther south, it was probably of Slovene stock.

When, however, Charlemagne destroyed the Avars at the end of the eighth century, he cleared and colonized part of the land with German settlers. Steinamanger (Szombathély), Oedenburg, and Pinkafeld (Pinkafõ) already appear in the records of the ninth century. The Magyars probably swept away these colonists from the open country in the north, which they occupied themselves or settled with the kindred nation of the Petchenegs.

Their own kings, however, acting either directly or through the agency of various monastic orders, afterwards recolonized the whole open space on both sides of the Neusiedlersee with German settlers, apparently of the same Bajuvarian [Ed: Bavarian: German tribes from Bohemia that populated Old Bavaria, Austria and South Tyrol in the 5th Century] stock as most of the Austrians. This colonization lasted through the eleventh, twelfth, and thirteenth centuries and the descendants of the settlers still make up a large proportion of the population of the Wieselburg district, and still preserve their distinctive dialect and habits.

The villages between the Neusiedlersee and the Danube were almost wiped out in the Turkish wars of the sixteenth and seventeenth centuries, but the country was again re-colonized, mainly by Germans -- in this case, Protestant Suabians [Ed: Swabians], driven from their homes under the Counter-Reformation. These 'Heidebauern' form another distinctive group of the population.

In the Middle Burgenland a few Germans probably survived the first Magyar onslaught. The country was settled more fully in the twelfth and thirteenth centuries, with yet another group of Germans, the so-called 'Heinzen' or 'Heanzen', who appear to be of Frankish stock, and differ widely in dialect and manners from their neighbours in Styria and Lower Austria. In the Raab Valley the colonization was carried out largely by the Cistercian monks, and the population is akin to that of Styria.
So, Macartney argues, as so many historians have, that the Avars wiped out all of the German peoples in the area, though he adds that any remaining non-Avar population in the south was likely Slovene. Further, he also states that the Magyars cleared the north of Frankish German peoples before restocking it a few hundred years later with Bavarian Germans, then restocking it again after the Turks with Swabian/Heidebauern Germans. In middle Burgenland he believes the Magyars stocked that area with Frankish "Heinzen" (he states in a footnote in his original text that no "satisfactory" explanation of the "Heinzen" name had yet been given) who differ from their neighbors in Styria and Niederösterreich. However, the south he claims was repopulated by Germans "akin to that of Styria."

This is a pretty concise summary of the Germans of Burgenland and it strongly suggests that one must pay attention to the area within Burgenland before searching for roots elsewhere in the German-speaking world.

He then speaks of the Magyars, saying they "...never coveted the hills and forests, and their settlement stopped short where the plain ends." He argues that the line of demarcation between the two peoples had remained practically unchanged and clear-cut, except for two or three German villages in the plain and a tiny group of Magyar villages in the Pinka Valley. "Apart from the latter, the only Magyar element in the countryside, within the German line, consists of a few large landowners and their staffs", he says.

He next speaks of the Croats, saying:
The third element of some importance in the population consists of the Croats. These are comparatively recent arrivals, their ancestors having fled from Croatia and Bosnia (for the most part in the sixteenth century, although a few came earlier and one colony was established as late as 1793) before the Turkish advance. They were settled, partly by the Government, partly by private landowners, on lands laid waste by the Turks....

The Croats, who still speak an antique seventeenth-century dialect (or rather, variety of dialects) of Croatian, heavily interspersed by German and (to a lesser extent) Magyar terms, are practically all Catholics, and are a people of peasants, with a small intelligentsia and modest literature. Their speciality is poultrykeeping and dealing, and the characteristic carts in which they were wont to bring their stock to Vienna were well known in that city before the age of the lorry. Some of them also followed the traditional Slovak calling of besom-binders [Ed: makers of birch-twig brooms] and hawkers [Ed: itinerant peddlers], while many emigrated in the nineteenth century to the U.S.A.
In passing, he mentions Jewish in northern Burgenland, Slovenes in the south and the Gypsies along the Neusiedlersee, who he says "adopted the Magyar in preference to the German."

Next, Macartney speaks of the Economic Ties of the People, saying:
The central Burgenland, which gravitated naturally towards Steinamanger, formed an exception, and incidentally remained economically the most backward part of the country. The southern districts, on the other hand, tended increasingly to look for their markets in Graz and the industrial towns of Styria, rather than in the small and undeveloped towns of South-Western Hungary, while in the north a similar orientation towards Vienna and Wiener Neustadt was even more clearly marked. Even Hungarian writers admitted that the population of Pressburg [Bratislava], Oedenburg [Sopron], and the surrounding districts stood economically and culturally far nearer to Vienna than to Budapest.
In speaking of the north, he states that "the dairy and garden produce and the wines in which the Counties of Wieselburg [Moson] and Oedenburg [Sopron] excelled went almost exclusively to Vienna..." and that immigration of West Hungarians into Austria, especially Lower Austria, was quite significant.

He lists 1890 census results showing ~221,000 Hungarian citizens living in Austria, the great majority of which were German, with ~131,000 in Lower Austria and ~97,000 of those coming from the Hungarian counties of Pressburg (Pozsony), Wieselburg (Moson), Ödenburg (Sopron), and Eisenburg (Vas) counties.

He also states that "a large number of the immigrants were gardeners, builders, or domestic servants... [and] many of the workers in the new factories [in Wiener Neustadt and other localities in the plain south of Vienna] came from the Burgenland, and travelled in by train to their work either daily or for the week, returning on Sundays to their homes."

In § 2-4, Macartney addresses what he calls The Movement for Attachment to Austria, saying that:
The active German national movement in Hungary, of which the West Hungarian movement is only a part, began only towards the end of the War, under the influence of the wave of nationalism then sweeping over Europe and, in particular, of the personal contact into which the War brought the German soldiers of West Hungary, for the first time in their lives, with their German and Austrian kinsfolk.
He argues, however, that (speaking of all, not just West Hungarian Germans), the "national reawakening" came too late for many Hungarian Germans and that "a considerable proportion of them, confronted for the first time with a choice of loyalties, decided in their hearts for the Magyar ideal, and must be counted henceforward, as Magyars."

Of the remainder, he says they fell into two opposing groups: one, the 'Deutscher Volksrat,' found most strongly among the Transylvanian Saxons; the other, the 'Deutsch-ungarischer Volksrat,' found more among Swabians. The Deutscher Volksrat considered its members German nationals, and was prepared to come to agreement with whatever State offered it the most favorable terms from the national point of view. If that State were Hungary, the price was far-reaching autonomy for the whole German 'nation' in Hungary.

The 'Deutsch-ungarischer Volksrat,' however, accepted being part of the Hungarian State and was prepared to accept the best terms within that limit. It did not wish for 'national' organization nor even so much "German education" as would impair the cultural unity with Hungary.

However, the Deutscher Volksrat quickly became the stronger of the two organizations. Although West Hungary had two representatives in the Deutscher Volksrat, one, representing the northern districts, supported national autonomy within Hungary; the other, representing the southern districts, advocated separation from Hungary and union with Austria.

Interestingly, although the southern districts were more active, holding meetings and organizing plebiscites in favor of union with Austria or Styria or even an independent 'Heinzenland Republic,' Macartney says it was the north that grew impatient when the promised autonomy for the Germans failed to appear. After the Czechs occupied Pressburg and the Serbs advanced in the south, a general meeting of the Germans of West Hungary, led by those in the north, was held January 20th, 1919, at Sopron and sent the Government an ultimatum "demanding the immediate enactment of the autonomy; failing which West Hungary would proclaim either its independence or its union with Austria."

What follows next in the chapter is a long description of Hungarian responses, their ultimate breakdown, and the increasing agitation prior to the peace conferences that eventually decided Burgenland's fate, as well as a discussion of activities at the peace conference and the resulting Sopron plebiscite. I'll only extract two items from this section...

Macartney says that, when the peace conference turned to discuss the treaty with Austria, it was proposed to leave the frontier with Hungary untouched; "no action was to be taken unless either Austria or Hungary raised the question."

However, Austria did raise the question and asked "that if the inhabitants, through a plebiscite, declared this to be their wish, she should be given the German-speaking districts of the Counties of Pressburg, Wieselburg, Oedenburg, and Eisenburg," which was an area with a population of about 495,000, 325,000 of which were Germans. Macartney said that:

She [Austria] argued that the majority of the population was ethnographically and linguistically German, and that, while under the old system the frontier had been unimportant, if Hungary became a strange and 'possibly hostile' State the strategic position of Wiener Neustadt, Vienna, and even Graz would be dangerous; a barrier would be interposed between the Neustadt factories and the workmen from Hungary; and the food supplies of Vienna and Graz would be endangered, while their factories would lose important markets. Budapest had ample alternative sources of supply.
He also says that the "cession of the Burgenland was conducted in a manner very different from that of Northern, Eastern, or Southern Hungary." He states that what Austria received was "given her grudgingly, with strict regard for the principle of nationality and with none of the concessions to economic advantage so generously lavished elsewhere. It is hardly probable that Hungary would have retained Oedenburg had the rival claimant been Roumania or Czechoslovakia, nor that the frontier would, in such a case, have run so closely along the edge of the hills."





► Remainder of review to be presented next month...



5) CROATIAN FOLLOW-UP TO "CAN YOU READ IT?"

In Newsletter 239 (31 Jan 2014) we presented an article concerning the translation of text on two postcards, one in German and the other in what we believed was Croatian. And last month, we printed a short update. We had reasonable success in interpreting and translating the German card but could not get past the salutation line of the presumed Croatian text, despite efforts from several Croatian language scholars. Nonetheless, in the past few months we continued to attack the Croatian text by recruiting additional help from, literally, around the world.

I am pleased to report we now have a solid idea of what the card says but, as is true of many of these types of text, we lack the context needed to fully identify the people who are casually named in the text.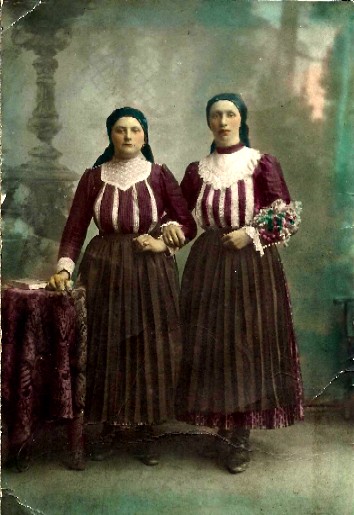 Before launching into the meat of this report about our recent activities, I will again present the images from both sides of the Croatian card and repeat a little background information.

The card came from Kristen Kellick, a BB member and recent 'migrant' from Oklahoma City, OK, to Pittsburgh, PA. She is interested in translating the text, mainly as a gift to her grandmother, who has never been able to read her mother's writing.

To the left is the front of the card, believed to date circa 1918/9, with the shorter woman on the left being Kristen's great-grandmother, Maria Kirisits. She was born in Stinatz in 1898, the youngest of five children, all daughters. Maria, or Mary as she was later called, came to Buffalo, NY, in 1922. In 1923, she married Joseph Kirisits (also from Stinatz), and they had three children from 1925 to 1930. The lady on the right was reportedly a close friend of Maria's. However, her name and the occasion of the photograph were unknown.

The text in question appears on the back of the card, with original text running left-to-right across the image (as shown below), except for a final few words that were wrapped into the bottom of the address area. [Clicking the thumbnail image of the back of the card will pop up a much larger image.] The remainder of the text in the address area (shown vertically in the image) was added later by Kristen's grandmother.

Based on the preprinted text at the bottom of the card, we know the card was produced by Atelier Nordlicht (Studio Northern Light) of Grazbachgaße 7 in Graz (Styria, Austria).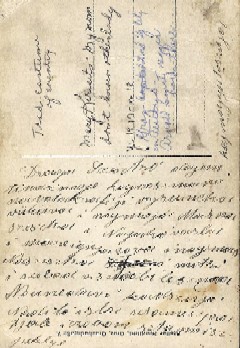 Fritz Königshofer writes to Kristen: "...the studio was founded in 1898 by an Adolf Pichler III, who had received an education in painting at the "School of Arts and Crafts" (Kunstgewerbeschule) in Graz. He must have embraced photography as an art too. Even today, Pichler's photos are offered via the internet (e.g., at e-Bay). The most important graphics museum of Austria, Vienna's Albertina, seems to own some of the photographs. The most stunning detail when reading about this man was that he had been born (1865) and had died (1944) in Stegersbach, a neighbor town of Stinatz! The Nordlicht studio did not survive the death of its owner.

Under these peculiar circumstances it is, of course, possible that Pichler shot the photo of the two women in Stegersbach or Stinatz, but I don't think this is likely. In any case, Kristen, what you have is more than an ordinary photo of your great-grandmother. It is an exceptional piece."

[Ed: The image is undoubtedly a black and white photograph that was hand-colored and printed onto cardstock, as color print photography was not commercially viable until the 1930s. Durable color photographic images were produced on glass plates as early as 1861, but these did not became commercially available until 1907; and this is not a glass plate image.]





Last month I reported that Joe Jarfas had passed the card to a friend, Milvoj Dokmanovic, and that the early word was that the body of text was in Gradišće Croatian dialect (Gradišće being the Croatian word for Burgenland).

What motivated Joe to do so was a question from me about whether the text might be Hungarian (I didn't think so, but I wanted to rule it out... and Joe confirmed it was not).

My question, in turn, was motivated by Fritz, who had shared the card image with a relative who is bilingual in German and Slovenian. The relative stated that the text "under no circumstances is Slowenian," but added that for him the text looked "as pointing to Hungary." Fritz also asked, "What about Romanian or Slovak ...[or] Friulian, Yiddish, or Roma and Sinti (the language of the Gypsies)?"

Some of these additional languages (Romanian, Yiddish, Roma/Sinti) I could rule out quickly, either from a little personal knowledge or a brief web search for examples of the language. So that left me with Slovak and Friulian—languages I could do nothing with—and that lingering "pointing to Hungary" question, which led me to Joe.

Joe also sent the card image to what he calls the "genealogical community in Hungary," particularly to the Hungarian Genealogical Research Group (MACSE). Through MACSE, Joe hooked up with Ibolya Pletikosic, an ethnic Hungarian but with knowledge about the Gradišće Croatian dialect.

Ibolya provided the first full interpretation. She proposed:

Dear sister, let you know how we are. Grumska Vukova is the older or oldest sister of Najaka Varla and Mary Ignyazova who is the older sister of Mitra. Wish you were with us. I was hoping not long ago, to go there with my father too. Did not happen this way. That's how I am.
The immediate problem with this interpretation is the names: Grumska Vukova, Najaka Varla, Mary Ignyazova, and Mitra.

These names are not of the form that appear in the Stinatz baptism records of the late 1800s, with the "-ova" ending showing nowhere (I usually associate this with Russian names and meaning "daughter of"). So is Mary daughter of Ignyaz (Ignatz?) and Grumska daughter of Vuk? (Which, of course, makes no sense if they are full sisters.) Of the given names, Grumska, Najaka and Mitra, they are neither Hungarian or German and only Mitra appears to be a Croatian given name. So I wondered whether these were pet names or endearments of some sort.

Fritz also wondered about these name endings, saying, "I believe the ending -ova marks just a female, the same way the endings -né and -in do in Hungarian and obsolete German. However, I was surprised to see the ending in a story playing in southern Burgenland. Up to now, I would have called them Czech or Slovak endings."





We also explored who wrote the card and who received it... what we could document was that Mary Kirisits did not emigrate until 1922; sister Agnes emigrated to Buffalo, NY, in 1913; sister Mathilde also emigrated to Buffalo but died there in 1916; and all remaining siblings died in Burgenland before 1917. This suggested that Mary was author and Agnes was the recipient. Further, their parents both died in Stinatz in 1916, which was not inconsistent with the interpreted lines: "Wish you were with us. I was hoping not long ago, to go there with my father too. Did not happen this way." The implication being that Mary could not go to America with her father because he had recently died.

But there were inconsistencies here too... if Mary was author and Agnes the recipient, why didn't she say "our" father, rather than "my" father? And why was the card among the possessions of Mary's descendants rather than in Agnes' family? (Agnes outlived Mary so any movement of possessions likely would be from Mary to Agnes. However, there is no address on the card so, perhaps, it was never sent to Agnes.) And why are the names in the translation what they are if one of the ladies in the picture is Mary? The text certainly implies that Mary Ignyazova is not Mary Kirisits, the presumed author, as she must be sister to Grumska Vukova, the implied other person in the photograph (and she is not).





A curious coincidence was that the person who officially reported the deaths of Mary and Agnes' parents was an Ignatz Kirisits. Mary and Agnes had no brothers and we could not confirm (or deny) that Ignatz was an uncle (even though we found many siblings of their father in the Stinatz records). Still, we wondered whether he was the Ignatz in Ignyazova. That question remains open.

Also, when we discovered the 1916 deaths of Mary's parents, great-granddaughter Kristen wondered what happened to Mary, an unmarried 18-year-old girl with no immediate family. (You will see that this question is at least partially answered by the final translation.) Until we obtained that final translation, it appears there was really no way to answer the question of where Mary was between 1916 and her immigration to the US in 1922.





Beyond all the inconsistencies in the translation, is the simple fact that some of the interpretation is little more than a guess. Ibolya writes: "Some of the words on the back of this photo are not familiar to me at all, but it does not mean that they were not used. Unfortunately there are also misspelt words and I have difficulty working out some of the letters as well. I found a mixture of 2 totally different languages' alphabet. There are Hungarian and Croatian letters."

A couple of examples of these problems... below is a blown-up clip from the third line of the text.

My question for you readers is: what are the letters in this line of text? Is it noivotokroifigi, navotakroifiji, nocvotockrafiyi, navotakrafiji (or even something else)? This is what Ibolya means when she says she had difficulty working out some of the letters. In addition, is this one word or multiple words? (hint: it is two words... but where do you divide it?) This text also fits the categories of "words not familiar" or "misspelled words" since we later concluded that the words were na votakrafiji and the second was a phonetic version of the Croatian word fotografiji (together, where the first word is "na," they mean: "on the photograph").

This became apparent when I reintroduced Professor E. Wayles Browne (of Cornell University) into the discussion (remember him from the first article about this card?). I sent to him our "best-current" transcription of the Croatian text—and Ibolya's interpretation of it—and he responded:
Well, this is something, and I can now add a bit about the beginning:
"Draga sestro dajem ti na znanje kaj vo smo mi (ili kog vo smo mi) na votakrafiji"
has to be: "Dear sister, I am letting you know who we are on the photograph."
He also said that he still struggled with the rest of the text and suggested that I contact Prof. Dr. Gerhard Neweklowsky, the "leading specialist on Stinatz and its languages and folk customs." Professor Neweklowsky is retired from the Department of Slavonic Studies at Universität Wien but is still active as a part-time lecturer at Universität Klagenfurt, where he currently lives. He is also author of the book, "Die kroatischen Dialekte des Burgenlandes und der angrenzenden Gebiete: mit 52 Dialektkarten" (The Croatian dialects of the Burgenland and the adjacent areas: with 52 dialect cards).

He writes (in part): "Thank you for the interesting post card from Stinatz. It looks rather difficult. The language stems definitely from Stinatz (or the neighbouring village Hackerberg), which I can prove. At that time, Stinatz was a 100% Croatian village and it is predominantly Croatian today. You'll hear from me."

However, the Professor was traveling until the mid-March so we could not benefit further from his insight until his return.





Meanwhile, Rosina T. Schmidt, one of Joe's contacts and webmaster of www.hrastovac.net (a website for a once-Danube Swabian settlement now within Croatia), entered the discussion. She proposed the following interpretation (with original line breaks maintained and uninterpretable words included in italics):
Transcription
(by Joe & Ibolya, with alternates in parentheses)
Translation (by Rosina)

Draga sestro dajem
ti na znanje kaj (kog) vo smo mi
na votakrafiji vgrumska (ogrumska / grumska)
Vukuva i najmoja Močna
sestra i Najako varla
i Mare Ignjazova i najmoč-
na sestra Mitri
i sa bad vi su bile snama
Nou nedavi kad su ja
Nadilo išla stame s pra
ćale i stobom šta mi s
puklje
Kaj moja to su ja

My dear sister
to you I let you know who we are
on the photo vgrumska
(Ms/Mrs) Vuk and my oldest
sister and most varla
and (Miss/Mrs) Mare Ignjazov and to the most powerful sister Mitra
and just now they were with us
nou (she could mean no) worry when I was
hoping to go with it to escort
and with you to me with
puklje
What mine there is me.
However, Rosina also said about her translation, "The problem is that the pretty young lady did not know how to spell in any language. ...The best would be to find someone who speaks Slovenian. It is not Croatian."

However, remember that Fritz' bilingual German/Slovenian relative said "under no circumstances is Slowenian!" This is the problem with dialect -- it is different enough from the core language that only a dialect expert can recognize it! (especially when languages such as Croatian, Slovenian and Serbian are so similar). For example, Wikipedia states: "The Croatian Kajkavian dialect is more similar to Slovene than to the standard Croatian language."

Nonetheless, the "Burgenland Croat Scientific Institute" (Znanstveni institut Gradišćanskih Hrvatov / Wissenschaftliches Institut der Burgenländischen Kroaten), a group that should be able to recognize a Burgenland Croat dialect, was contacted by Milvoj Dokmanovic... but they could do nothing with the text. However, they declared definitively that, "Es handelt sich sicherlich nicht um Burgenländischkroatisch, leider können wir Ihnen nicht sagen, welche Sprache das ist." (It certainly is not Burgenland-Croat; unfortunately we cannot tell you which language this is.)

So, we have definitive declarations that the text is neither Slovenian nor Croatian nor Burgenland Croat dialect! You can imagine our confusion! Yet Professor Neweklowsky recognizes it as a Croatian dialect coming from just two villages, Stinatz and Hackerberg, which are neighboring villages and central to this discussion!





We also had a little discussion about the apparel the ladies were wearing in the picture and the corsage on the arm of one of them. Somewhere among the various conversations an assumption was propagated that the corsage indicated that this was a picture associated with a wedding... but was it? Did the seemingly ornate apparel also support this assumption? I have no knowledge of Croatian wedding apparel so I wrote to the groups involved in the discussion, "As for myself, I do not even know whether the clothing on the ladies is consistent with wedding apparel of the era and the assumed Croatian culture. Can any of us say that it is with reasonable certainty?"

Ibolya replied: "If this photo was taken in 1917-1918, it was during WW-I, so clothing might not reflect the customary wedding attire for the culture. I asked the question if it could be a wedding, as the lady on the right had a bouquet." She also said, "To wear their Sunday finest in this photo could mean that some significant event brought them together."

Rosina also replied: "[it is] ...folkloric dresses that the girls were wearing in the picture. At those times, each person would have one folkloric dress for the 'Sunday' outfit. Such an outfit would be worn to any formal occasion, except for funerals. Even in my time while living in Yugoslavia pre-1956, the girls would start embroidering the linen when still young for the future outfit. An outfit like your girls were wearing would cost today thousands of dollars."

Joe also chipped in: "(if she was not at a wedding in Graz): as far as I know, none of us R.C. [Roman Catholics] celebrated birth days in that part of the world, because 'name days' were [celebrated]. And since Mary was born on 25 March 1898, it could have been a picture taken on Easter in 1918, because Easter was celebrated on 31 March in that year (and that used to be a BIG holiday!)."

A by-the-way comment: The English text in the address area of the card (written by Kristen's grandmother) reads: "Trad. costume of country // Mary Kirisits -- my mom // don't know other lady // yr. 18 -or 19 // Graz -- 2nd lg. city of Austria // Arnold Schwarzenegger born there //" (transcription from Fritz, with // indicating line breaks). So even "grandma" recognized the apparel as "traditional" ...but the exact event remains unknown.





At this point, Prof. Dr. Gerhard Neweklowsky returned from his travels. You may recall that Dr. E. Wayles Browne called the Professor the "leading specialist on Stinatz and its languages and folk customs" ...and the Professor was about to show us why Wayles so-titled him!

Dr. Neweklowsky writes (in part): "I am sending you my version of the riddle. The card is really difficult to read, but most of it is clear. It runs as follows:"
Transcription
(questionable words underlined)
Translation
(line breaks are approximate)
Draga sestro, dajem
ti na znanje, ka j vo s mano
na votakrafiji. Vo j Rumska
Vukuva, i na j moja mašna
sestra i na j jako varla.
I Mare Ignjacova i na j maš-
na sestra Mitzi
i s obadvi sta bile s mano
u Nedavi kad su ja
na dilo išla sta me spra-
djale i sobom sta mi is-
peklje.
Ka j manja, to su ja.
Dear sister, I give you
knowledge who is this with me
on the photograph. This is Rumska
Vukuva, and she is my mass
sister, and she is very diligent.
And Mare Ignjacova is (my) mass
sister (called) Mitzi,
and both of them were with me
in Neudau, when I
went to work they accompanied me
and baked for
me.
The smaller one, that's me.
He continues: "The [original] text is written in Hungarian orthography; my transcript is modern Croatian. However, the language is not Croatian Standard but Burgenland Croatian with linguistic features that characterize the local dialect, which cannot be mixed up with any other Croatian village in Burgenland. Specific Stinatz words are: 'su' = Standard 'sam' = English 'am'; 'sta' = Standard 'su' = English 'are'."

He also added a number of clarifying comments, which I will paraphrase...

mašna sestra = mass sister: people could order a mass in church for money. If the mass was too expensive, they could share the costs, in which case, the two girls or women were called mass sisters.

Mare = Mary is a very common name in Stinatz; in German it corresponds to Mitzi (so the author uses both forms in the text).

Ignjacova comes from the male name Ignaz; it is either the husband's name or the name of the house.



Nedava = Neudau, is a Styrian village close to Stinatz. A spinning mill and textile factory is there (Borckenstein GmbH, founded in 1789 in Burgau but expanded into Neudau in 1845, and currently "producing high quality yarns and threads," according to their website). Many inhabitants of Stinatz and other surrounding villages used to work there a hundred years ago (and some current inhabitants likely still do).





Thus, Mary Kirisits, the author, explains in her text who the other lady (the taller one) is in the picture. She is her mass sister, Rumska Vukuva; but Mary also notes that she has another mass sister, Mare/Mitzi Ignjacova, and that the three of them were friends at the factory in Neudau; they used to bake for her.

This translation also answered Kristen's question of where Mary was between 1916 and her immigration to the US in 1922: she worked at the factory, and possibly lived, in Neudau, and had close friends there.





Some additional thoughts... as Joe Jarfas said: "What a difference it makes, fellow researchers and contributors, when somebody knows (and understands) the local dialect!"

Joe also commented that he believes "the Mass sisters will turn out to be close relatives (IMHO), because she must have ordered Mass(es) for her - relatively - recently departed parents (likely in both years: 1917 and 1918), and I don't think just 'plain' friends would contribute to share the cost - though it is possible of course. But I would look for relatives - on both sides."

And Fritz added, "The intriguing question, still there, is why the writer tells her sister which one she is on the photo." [My speculation is perhaps Mary felt she had changed significantly from when her sister emigrated until the time of the photograph. Mary would have been a girl of 16, still under her parents' wings, when Agnes left, and a 19 or 20-year-old, woman of the world, when the picture was likely taken.]

For me, I became curious why most of the various experts, researchers and ethnic groups we consulted failed to recognize this text as Burgenland Croatian dialect. I went back to Frank Paukowits' article titled "Linguistics and Your Croatian Roots" (NL #206, 31 Jan 2011), wherein he indicates that Stinatz Croatians spoke the Southern Burgenland sub-dialect of Čakavian (also denoted as Chakavian). Likewise, I consulted Johann Dobrovich's book, "People at the Border," and it is in agreement with Frank that Stinatz spoke the Čakavian dialect—but Dobrovich does not indicate the sub-dialect, though he does say only seven villages in the south spoke Čakavian.

However, Frank does indicate sub-dialects and he tells us that the other Čakavian sub-dialects, Haci, Poljanci and Dolinci, are present in far more Burgenland villages (31) than the Southern Burgenland form (Frank claims fifteen of these in contrast to Dobrovich's seven). Either count, seven or fifteen, clearly puts Stinatz into the minority group among Čakavian dialects, and even more so among the total dialects of the 73 Croatian villages in Burgenland (per Frank, about 80% of Burgenland Croats speak some form of Čakavian dialect, despite being present in only 46 (or 38?) villages). Further, Stinatz was likely settled by Croatians in the 1530s or 1540s, so its dialect has had a long time to deviate further from both its origins and the other, more prominent dialects. So, perhaps, there is some reason to fail to recognize it. Besides, which dialect among the eight underlying Croatian dialects in Burgenland is the one known as Gradišće/Burgenland Croatian?

[Having read a draft of this article, Professor Neweklowsky tells me that, "The Burgenland Croatian is predominantly Chakavian, and developed [as] an independent literary language since the 18th century, i.e., long before the modern Croatian standard developed. A smaller part of the dialects in Burgenland is Shtokavian [Štokavian], but they are closely related to the Chakavian, and not to Standard Croatian."]

This also made me curious about the origins of Standard Croatian. According to Wikipedia, the Kajkavian-Ikavian dialect was the nearest to a standardized Croatian until 1671, when that combined standard was abandoned and Croatia reverted to use of several regional dialects. A new standard, called uniform Neo-Shtokavian, came into use in 1850 to help unify the Serb and Croatian languages and it was the basis for modern Standard Serbo-Croatian (which, however, again has split into separate, though similar Standard languages). Further, Čakavian has become the least spoken Serbo-Croatian dialect, being spoken by just 12% of Croats and is now used only along the Adriatic coast and its isolated islands (well, except for in Burgenland!). So, there is a strong argument than any Čakavian sub-dialect would not be recognized as Standard Croatian.

Yet another curiosity, as pointed out by Professor Neweklowsky, is that the Croatian folkloric dresses shown on Kristen's card look nothing like those on the Stinatz municipal website (section "Wissenswertes über das Leben in Stinatz" at http://gemeinde.stinatz.at):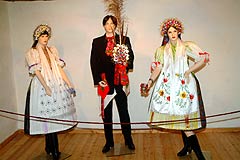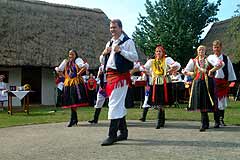 I had not looked at that website… but, having done so now, I agree the dresses shown are very different. I wonder if the dresses on the caed are Neudau dresses or something the photographer supplied. Do any of you readers have thoughts on this?

By the way, Neweklowsky's book, "Die kroatischen Dialekte des Burgenlandes...", originally published in 1978, was recently reprinted by publisher Verlag der Österreichischen Akademie der Wissenschaften and costs 37 euros. If interested, note that it requires substantial reading capability in German.





A last bit of business... I wish to publicly thank all who contributed to this effort. Some I can name, but for those I cannot (because your names were never passed to me), please know you are thanked too.

So, heart-felt thanks to Fritz Königshofer (and relative), Joe Jarfas (with Milvoj Dokmanovic and some unnamed collaborators), Dr. E. Wayles Browne (and your connections), Ibolya Pletikosic (and MACSE), Rosina T. Schmidt, and especially Prof. Dr. Gerhard Neweklowsky. Plus a gentle nod to Kristen Kellick for sharing the card and putting up with all our probing questions as we beat upon her text!


6) HISTORICAL BB NEWSLETTER ARTICLES
Editor: This is part of our series designed to recycle interesting articles from the BB Newsletters of 10 years ago. However, I did not find a suitable short article in that edition so I went back to the early days of the BB, Newsletter No. 20 (30 Sep 1997). Therein, I found two articles worth bringing to your attention again. The first concerns the Bocskay Rebellion and its impact on early Burgenland records. The second, is a short caution about dates in the earliest records.



THE BURGENLAND BUNCH NEWS No. 20
September 30, 1997

BOCSKAY REBELLION (1605) and LOSS OF GENEALOGICAL RECORDS

(Ed. [Gerry] Note: Few Burgenland buildings predate the 1600's and few records prior to this period exist. Searching for an explanation I found that the Bocskay Rebellion was a prime factor.

Not since the advent of the Huns was there a period when the area comprising today's Burgenland suffered as much as it did during this time. I found many references to fire and destruction.

Since my material concerning this period was very sparse and was virtually ignored in English European histories, I asked Albert Schuch if he could find something for me. This is his report):





THE BOCSKAY-REBELLION (1605) AND ITS IMPACT ON WESTERN HUNGARY
(from Albert Schuch)

What is today called the Bocskay Rebellion (1605) has to be viewed as:

a) a national Hungarian uprising against Hapsburg rule (and partly against Catholicism) and
b) part of the so-called "long (15 years) Turkish war" starting in 1593.

Main events were the fall of the fortress Raab (Györ) in 1594 (in this year the Turks pushed further west and torched at least 10 villages in the "Seewinkel" and the "Heideboden" areas east of Lake Neusiedl), the recapturing of Raab in 1598, and in 1601, the fall of the fortress Kanizsa.

In the following years, the war was mainly fought in Transsylvania. As soon as the Hapsburg armies had defeated the Turks in that area, Emperor Rudolf II wanted to reintroduce Catholicism. This, and nasty behavior of the Imperial Army, inspired the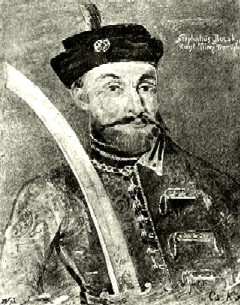 Transsylvanian uprising in 1604 led by Stephan Bocskay. The Hapsburg armies retreated to the west (partly because they were badly paid) and the rebels followed, supported by the Turks. Thus the rebel army of 1605 consisted of Turkish and Hungarian troops. Most of the Christian (Hungarian and other nationalities) soldiers in this unit were known as "Heiduken". These were no regular soldiers; they were mostly social outcasts, desperadoes with a sort of a "pirate" mentality, known for their quick surprise attacks and feared for the subsequent looting and torching (when it came to this, they didn't make much exception between friend and enemy!). Bocskay tried to turn them into regular soldiers, which was no easy task. After his death, a few Heiduken regiments were even incorporated into the Imperial army.

The rebel forces quickly gained control of most parts of Hungary and soon started to push beyond the borders. Since the fortress Kanizsa had fallen into the hands of the Turks in 1601, they could advance into Styria through the Raab valley quite easily. Lower Austria was in a slightly better position (from a strategic point of view). Because most noblemen of Western Hungary (Batthyány, Königsberg, Zrinyi) and the city Ödenburg (Sopron) had remained loyal to the emperor, Western Hungary - the Burgenland area - was enemy territory for the Bocskay rebels. In May 1605, the rebels roamed through the Neusiedlersee area and the neighboring regions of Lower Austria. They looted and torched houses, killed women and children and enslaved men, or vice versa, and stole the cattle. To give an example of one unfortunate village: 57 inhabitants of Donnerskirchen, mostly women and children, were captured and led away.

It has to be added that the villages owned by pro-rebel noblemen - if they were spared by the rebels (for which there was no absolute guarantee) - were not treated with kindness by the advancing Imperial army. As a result many people fled. Quite a number sought refuge in the city of Wiener Neustadt (Lower Austria). Soon this city was overcrowded and people began to die of epidemic diseases. The death register of Wiener Neustadt lists former inhabitants from Rust, Pöttsching, Krensdorf, Oggau, Mattersburg, Grosshöflein, Eisenstadt and even Ödenburg.

A report of May 1605 says the rebels led away 4000 prisoners (to sell as slaves) and huge numbers of cattle. The rebel army moved back and forth very quickly. Soon it was split up and one part - led by Colonel Gregor Nemethy - turned to the south, entering Styria through the Raab valley. On their way back to Hungary (in early June) these troops devastated many villages belonging to the Batthyány domains, including Güssing, Schlaining, Rechnitz and Körmend.

After this, an estimated 4-5000 strong rebel army turned its attention to the Mittelburgenland region. Since they couldn't take the strongholds of Lockenhaus and Bernstein, they looted and burned down the surrounding villages (e.g., Deutsch Gerisdorf, Pilgersdorf, Steinbach, ...). Likewise the rebel army couldn't conquer the town Ödenburg. Again, nearby villages had to pay the price. One small detail of these tragic times: On 29 May, Mert (Martin) Gieffing got married in the village of Marz. On 30 May, he was killed by the rebels. Quite a honeymoon!

In July and August, an imperial army was able to push the rebels back but, by September, they were again devastating large parts of Northern Burgenland and neighboring Lower Austria. On 10 Oct, rebel forces re-entered Styria. On their way there they took the time to devastate several Burgenland villages including Mogersdorf, Poppendorf and Eltendorf. They couldn't conquer the castle Güssing but the villages situated between the rivers Raab and Lafnitz (Rax, Weichselbaum, Grieselstein, Henndorf, Neustift, Hagensdorf, Krobotek, Limbach) were completely destroyed.

By the end of October, an Imperial army managed to push the rebels back and, in November, an armistice was signed with Stephan Bocskay. In June 1606, a peace treaty followed. Bocskay became prince of Transsylvania and some parts of eastern Hungary remained under his control. Before he died (later in 1606), he is claimed to have regretted the atrocities committed by his Haiduken and said that these had been done contrary to his orders.

Note that the villages mentioned in this brief account are just a small part of those which have suffered during the Bocskay rebellion. Most Burgenland villages did experience a similar fate. Estimates of the loss of life vary from 5 to 20 percent of the population. Events in Styria and Lower Austria were not included in this summary.

Main sources:
- Leopold TOIFL, Hildegard LEITGEB: Oststerreich im Bocskay-Aufstand 1605.
Wien 1990 (Militärhistorische Schriftenreihe Heft 63).
- Harald PRICKLER: Verlauf und Folgen der Bocskay-Rebellion im österreichisch-ungarischen Grenzraum. Eisenstadt 1972.
In: Internationales Kulturhistorisches Symposium Mogersdorf Band 1, pp 157-174.





DATES ON OLD CHURCH RECORDS (from Albert Schuch & John Lavendoski)

Harald Prickler, retired archivarian (Landesarchiv in Eisenstadt) and living encyclopedia of Burgenland history, writes in a new article: "often the age-entries in death and marriage records are wrong (up to three years, in some cases even more) until the early 19th century." This would mean that < ... married 20 June 1813: Georgius Milisits and Anna Sztubics ... he is 24 years old, she is 19 years old ... > [implies that] Georgius Milisits is likely to have been born approx. 1786–1792; Anna Sztubics approx. 1791–1797.

(Ed. [Gerry] note: this means you shouldn't be too concerned if some of those church records don't exactly match what you're looking for. I also find it rewarding to use a five year spread when looking for other records once I have an age reference.)



7) ETHNIC EVENTS

LEHIGH VALLEY, PA

Sunday, April 27: Spring Concert at the Reading Liederkranz. Choral concert with the Reading Liederkranz Singers and visiting German choruses. Dance music by the Joe Weber Trio. Info: www.readingliederkranz.com.


LANCASTER, PA

Saturday, April 12, 5-6 pm: Liederkranz Chorus Spring Concert at Zion Evangelical Lutheran Church, 85 E. Brandt Blvd., Landisville. (Buffet Dinner & Dance follows concert at the Club.)

Saturday, April 12, 7:30 to 11:30 pm: Spring Dance (& Buffet Dinner). Lancaster Liederkranz ($10 ~ $12 guests). Music by Die Immergrün Musikanten.
Buffet immediately follows above Spring Concert (approx 6:30 pm, $14 Adult ~ $7 Child).



8) BURGENLAND EMIGRANT OBITUARIES (courtesy of Bob Strauch)

Theresa Straus



Theresa Straus (née Berghold), 93, of North Branford, Connecticut, passed away March 1, 2014, at Connecticut Hospice. She was the wife of the late Joseph M. Straus,

Born in Poppendorf, Austria on May 7, 1920, Theresa was a daughter of the late Frank and Julia (Wagner) Berghold.

She worked for many years for Silly Putty in North Branford until retiring. She was a member of the North Branford Congregational Church for many years and an avid Yankees fan.

She is survived by her son, Robert Straus of North Branford; her daughter, Alice Straus of San Francisco; her granddaughter, Julie Straus; and her great grandchildren, Dillon and Ryan.

Her funeral service will be held at 10 a.m. on Saturday at the North Branford Congregational Church. Burial will follow in All Saints Cemetery. Those wishing to send condolences online may do so at www.keenanfuneralhome.com

Published in The New Haven Register on Mar. 5, 2014



Mary A. Fidler

Mary A. Fidler, 89, of Coplay, Pennsylvania, passed away March 5, 2104 at St. Luke's Hospital, Allentown.

She was married to the late Julius F. Fidler for 61 years.

Born in Allentown and raised in Rehgraben, Austria, she was the daughter of the late Andreas and Maria (Miksits) Wallusch.

She was a member of St. Peter's Catholic Church, Coplay.

Survivors: Sons, Dennis C. and his wife, Joanne, of Allentown, Julius W. and his companion, Sharon Silfies, of Whitehall; grandchildren, Jessica, Stacey, Kevin, Kyle; great-grandchildren, Ryan and Justin; sister, Theresa Lyons of N. Carolina. She was predeceased by a sister, Gisela Kosek; and a brother, Andrew Wallusch.

Services: 10 a.m., Monday, March 10, Robert A. Hauke Funeral Home (haukefuneralhome.com), 327 Chestnut St., Coplay followed by a Mass of Christian Burial at 10:30 a.m., St. Peters Catholic Church, Coplay. Viewing from 9 to 10 a.m., Monday, in the funeral home. Interment parish cemetery, Whitehall. Contributions: In lieu of flowers, to the church c/o the funeral home, 18037.

Published in Morning Call on Mar. 6, 2014



Josef Csandl

With great sadness, the family announces the passing of beloved husband, father, grandfather, brother and uncle Joe Csandl of Edmonton, Alberta, Canada, on March 18, 2014 at the age of 79 years.

Joe will be deeply missed by Maria, his loving wife of 54 years, his son Joe (Terry), granddaughters Cassidy and Jessica, his brother Gaby (Trudy), his sister Frieda in Austria, and several nieces and nephews.

Joe was born June 21, 1934 in Güssing, Austria and grew up on the family farm. Along with farming, he also worked for the forestry service. In 1956 he met the love of his life and Joe and Maria were married in 1959. Despite not knowing any English or French, Joe, together with Maria and their son Joe, immigrated to Canada in 1967. They lived and worked in Montreal for two years before moving to Edmonton during the summer of 1969. In 1973, Joe seized an opportunity to work for Labatt's as a machine operator and continued working there until his retirement in 1999. Joe was a kind, gentle and easy-going person. His granddaughters were the light of his retirement years and he spent many days escorting them to various places he thought might interest them.

The family would like to thank the doctors, nurses and staff at Grey Nuns Hospital for their outstanding care and compassion during Joe's final weeks. In accordance with Joe's wishes, cremation has taken place and a Funeral service will be held on Saturday, March 22, 2014 at 10:30 a.m. at St. Agnes Catholic Church, 10826 - 62 Avenue, Edmonton, Alberta. In lieu of flowers, the family wishes for your support of the Alberta Cancer Foundation, #710, 10123 - 99 Street, Edmonton, Alberta, T5J 3H1. Expressions of sympathy may be forwarded to the family via the website www.hainstockedmonton.com.

Published in The Edmonton Journal on Mar. 21, 2014



END OF NEWSLETTER


NOTICE (Terms and Conditions): The Burgenland Bunch (BB) was formed and exists to assist Burgenland descendants in their research into their heritage and, toward that end, reserves the right to use any communication you have with us (email, letter, phone conversation, etc.) as part of our information exchange and educational research efforts.
• If you do not want your communication to be used for this purpose, indicate that it is "confidential" and we will abide by that request.
• Correspondents who communicate with the BB without requesting confidentiality retain their copyright but give a non-exclusive license to the BB allowing us to forward to BB members, publish in our monthly newsletter or on our website, and/or subsequently and permanently archive all or parts of such communications.

The Burgenland Bunch homepage (website) can be found at:
http://www.the-burgenland-bunch.org

Burgenland Bunch Newsletter, copyright © 2014, The Burgenland Bunch, all rights reserved